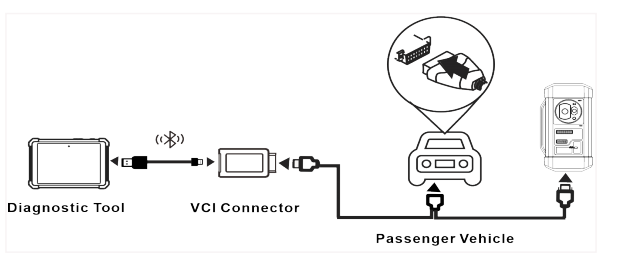 You can use anti-theft system to access key chip programming functions. The Launch X-PROG3 product supports reading, retrieving and writing key information, as well as other key-related functions.
● Connecting diagnostic system
Note:
The USB cable shown in below diagram is not included in the packing list for now, using a USB cable could effectively enhance your data transmission speed.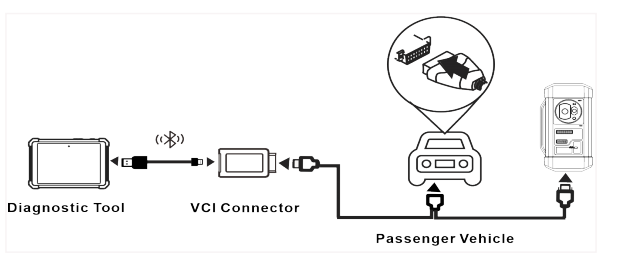 ● Operating on key programming
You can use key programming function to backup old key data and write in data for new keys. Below procedure shows you how to perform key programming for BMW using Launch diagnostic product, it contains backup current key data and new key generation.
1. Backup current key data.
(1). Touch Intelligent Mode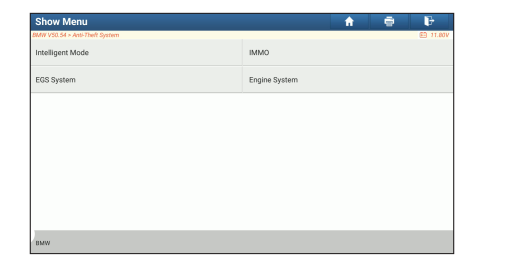 (2). Touch OK to confirm the IMMO Type.

(3). Touch Key Operation.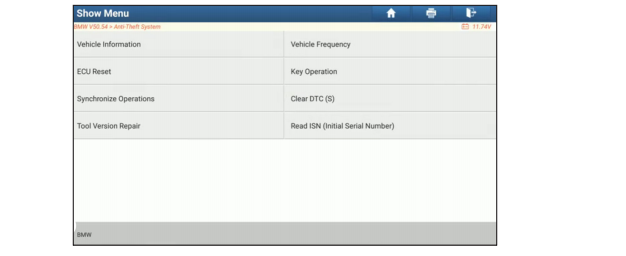 (4). Touch Key Learning.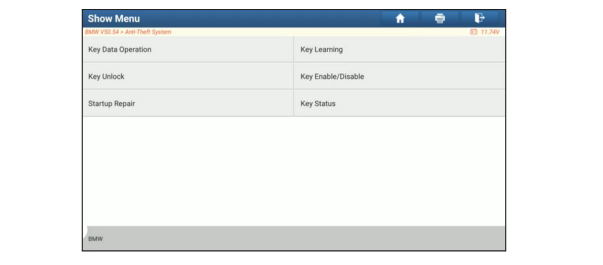 (5). Touch OK after reading the the onscreen instruction.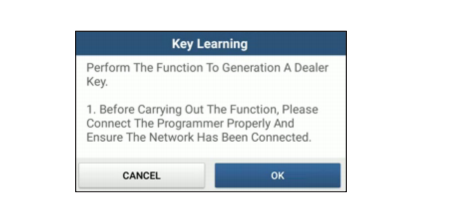 (6). Touch OK.

(7). Touch OK to save the key data.

(8). Enter the key file name and touch OK.

(9). Key file saved, touch OK to confirm.

2. Generate a new key.
(1). Touch the desired blank key position.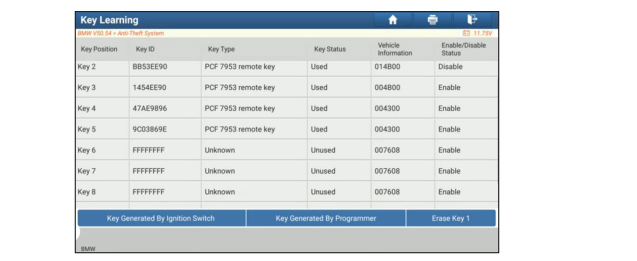 (2). Place the new key into the programmer key slot and touch OK.

(3). Confirm the key type, if the you are using a smart key, touch YES.

(4). If the key generation is done, touch OK to confirm.

If you have any question, please contact us: Sales@obd2tool.com