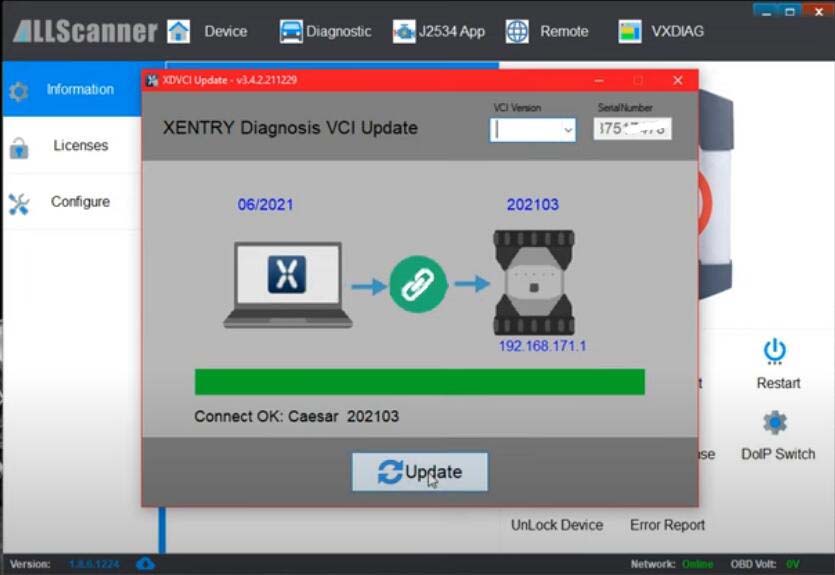 VXDIAG VCX SE Benz and C6 HDD come standard with DTS Monaco 8.13 version. DTS 8.16 has been tested by many with no problems. Here are the DTS 8.16 setup tips for vxdiag scanners. We do not provide DTS 8.16 software download or activation service. DTS 8.13 requires no activation and no special setting. Run straight and go.
First let's connect vcx. Connect vcx se or c6 vci to a laptop. Install and activate DTS 8.16. Run vx manager. Update the Xentry VCI driver
Select Xentry VCI version according to your xentry version
if cannot find correct VCI version, leave it blank
Device is connected
Make sure you have Passthru and C6 driver well installed.
Go to the folder you downloaded and copy this file (slave)
Copy and paste slave file to C:/Program Files (x86)/Softing/Diagnostic Tool Set 8/8.16/Interfaces/DCDI30 folder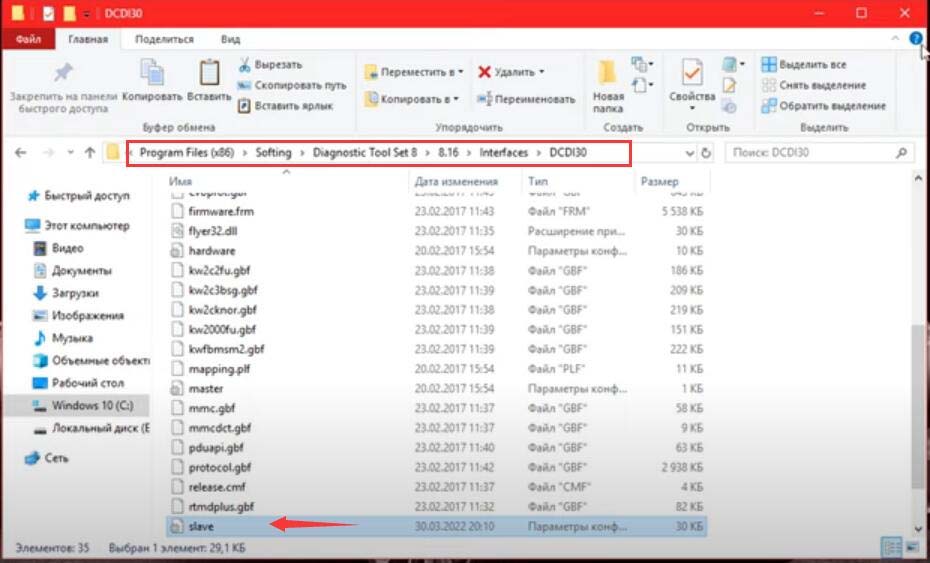 Run DTS Monaco 8.16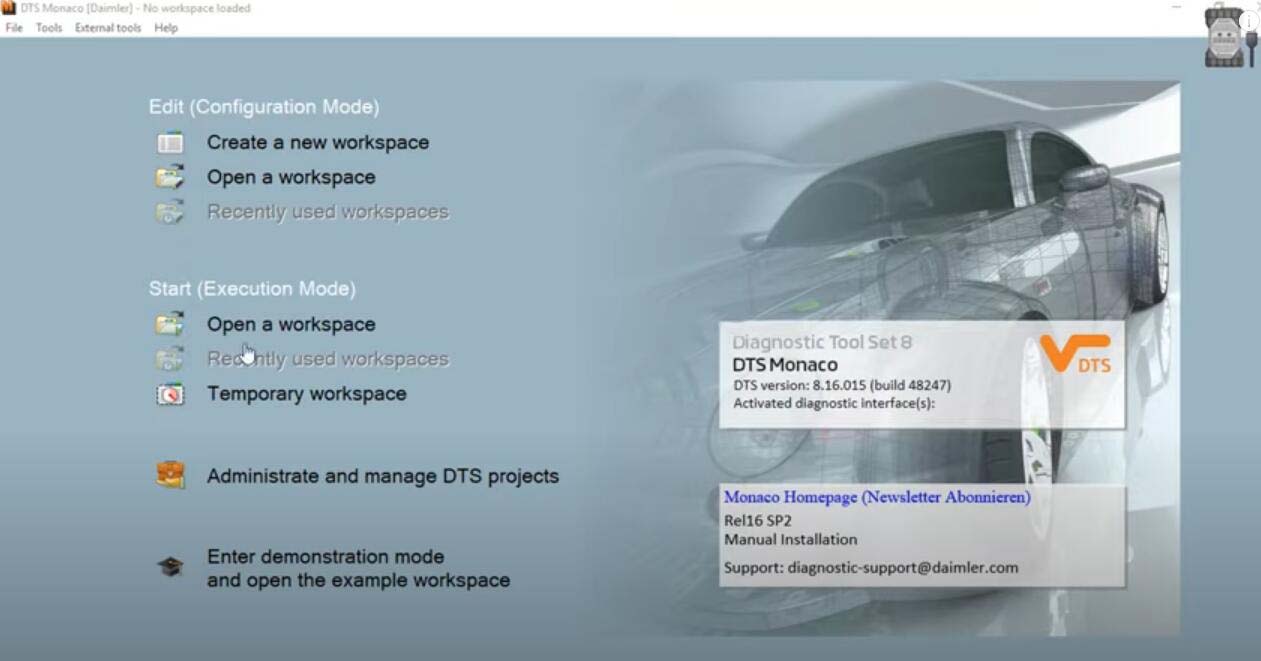 Open Adminisrate and manage DTS projects
Go to System settings- Interface CBF
Tick eCOM_CBF (DCDiPartP)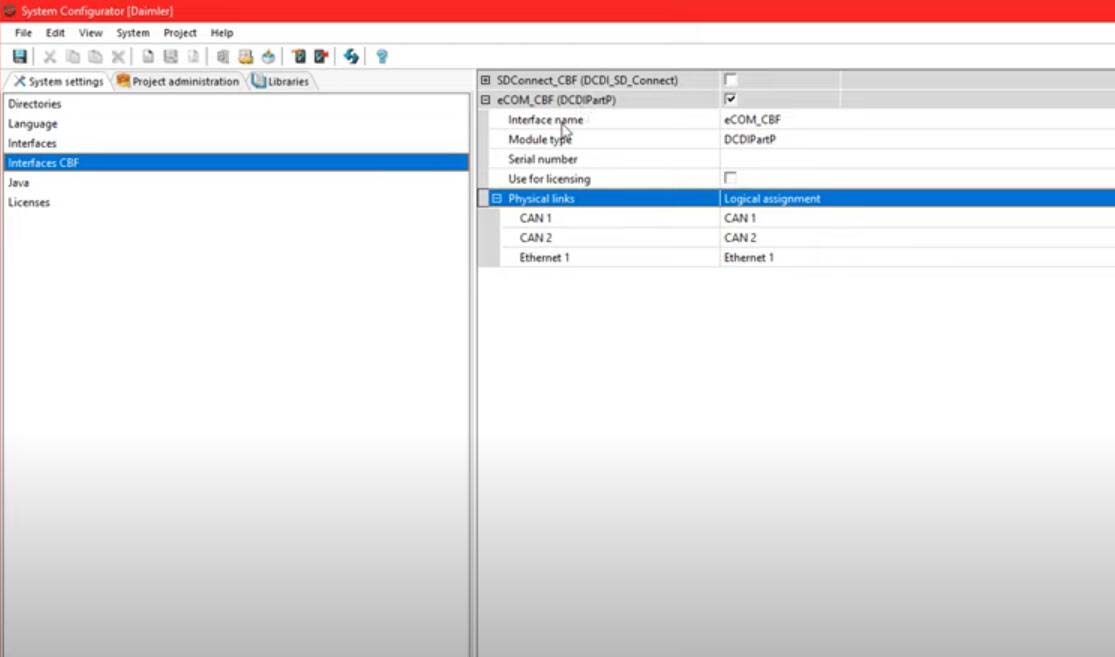 In Interface section, select VXDIAG (J2534) interface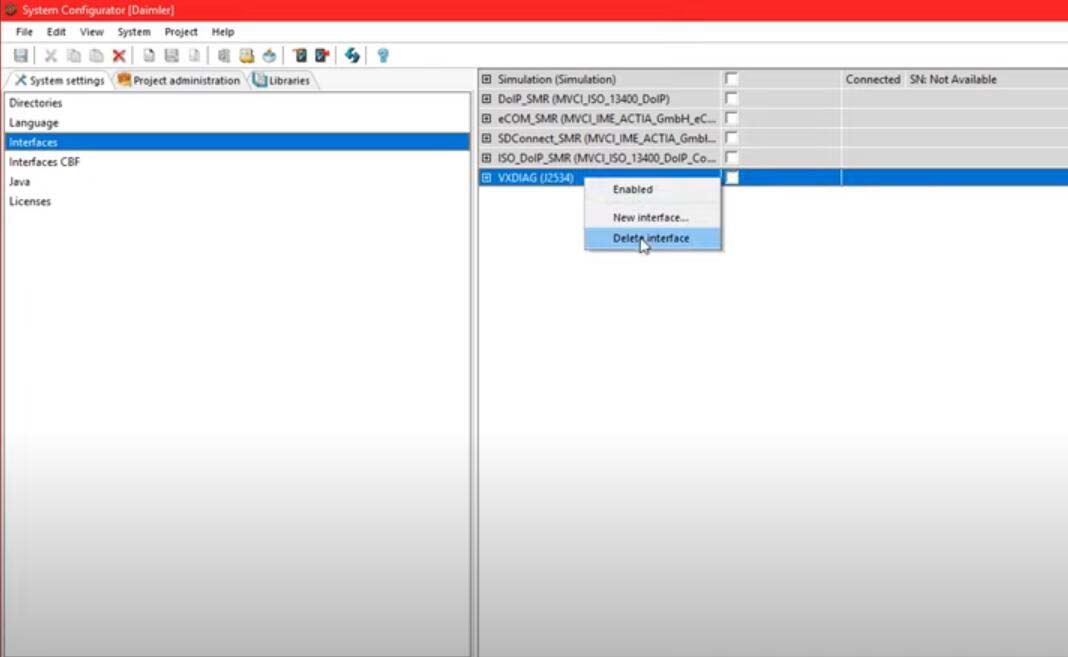 Add new interface: VXDIAG
and select D-PDU API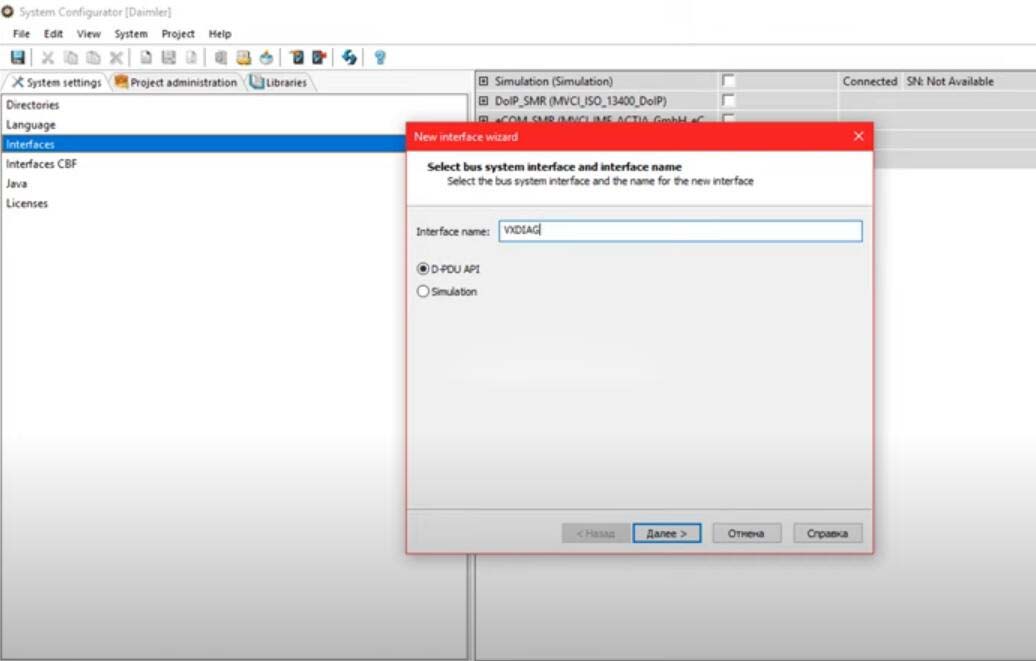 Press Next
Complete following information
D-PDU API version: Bosch D_PDU_API_Bosch_MTS6532
Module: Module_Type_ID_MTS6532
Cable: OBD_STDCABLE_ONLY
Vendor module name: 87517478
Tick Use for licensing
Save setting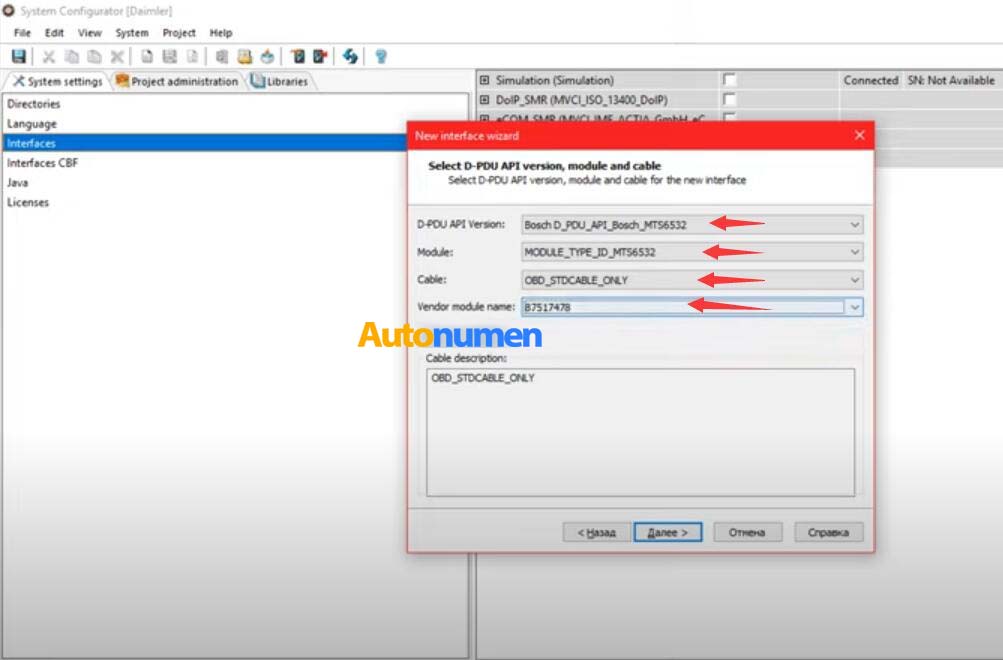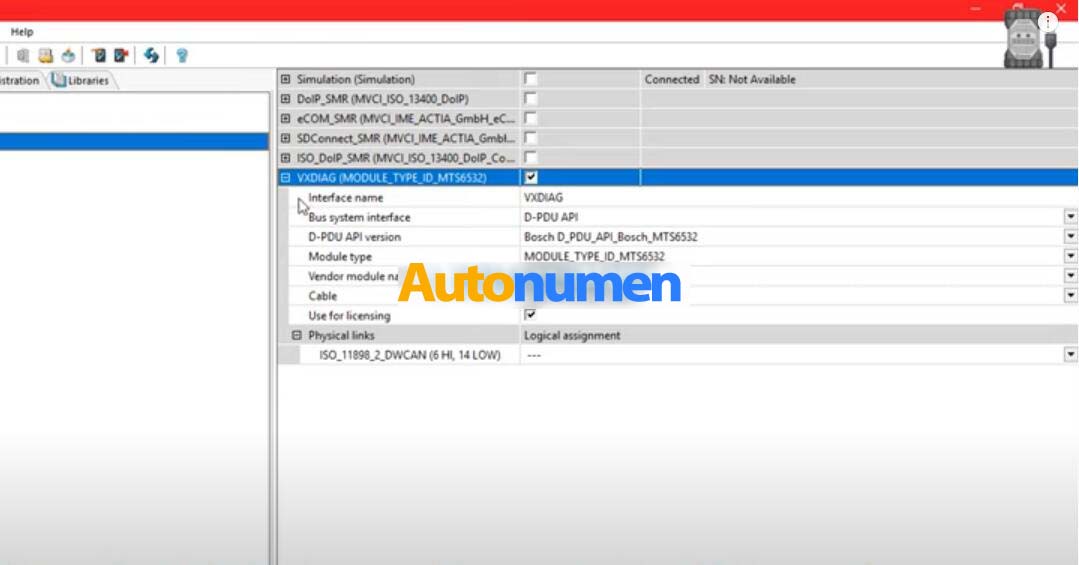 VXDIAG will work in C6 mode.
More information about vxdiag, please refer to https://www.obd2tool.com