Problem:
I had a file verification failed error when installing SGM RDS driver for the vxdiag vcx nango gm scanner. Any idea what's going on?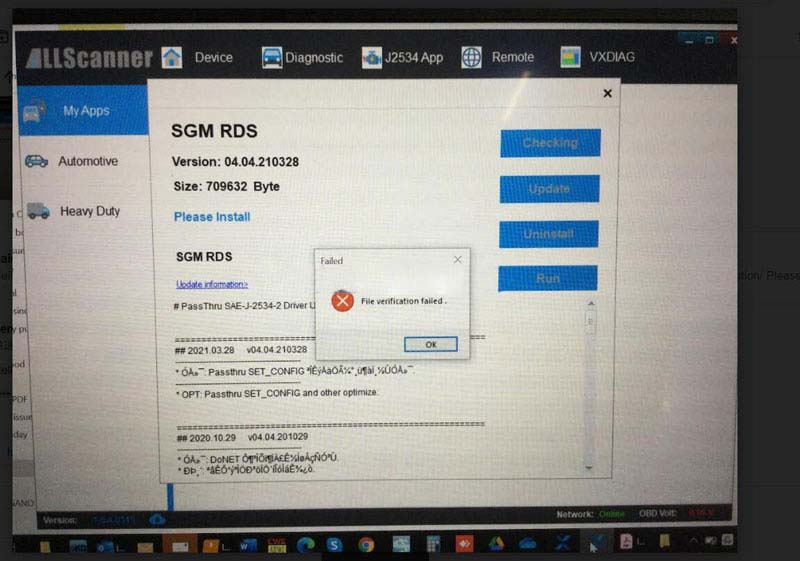 Obd2tool.com solution:
You don't need to install SGM RDS driver.
If install VXDIAG VCX NANO GM VCI Manager sepeartely, you don't need to install Passthru nor SGM RDS driver.
Free download GM VCI driver