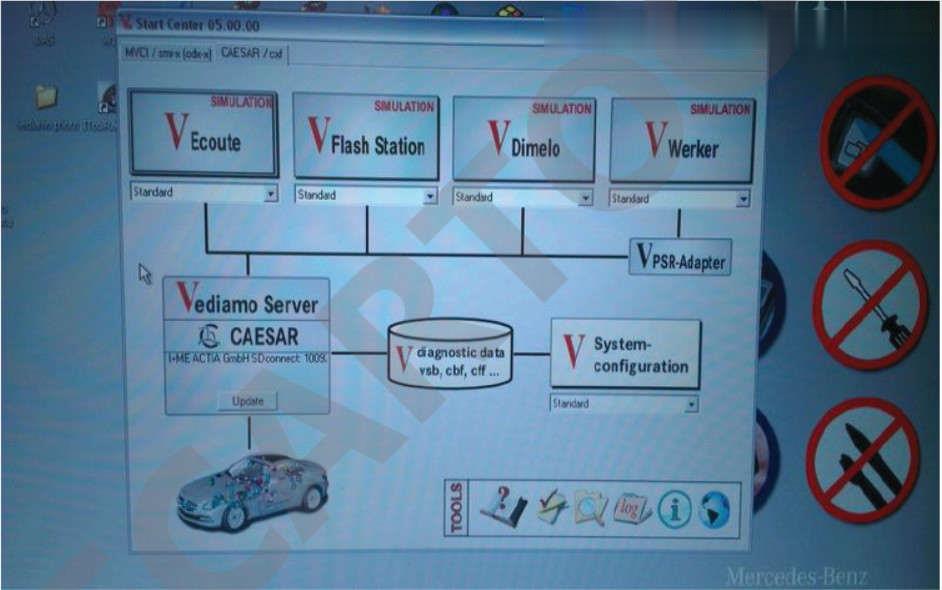 This instruction show you guide on how to use Vediamo to program and code for Benz 722.9 transmission control module.
Benz TCM EHS Programming & Coding:
Connect MB Star C4 interface to Benz and run Vediamo software,then select "VEcoute"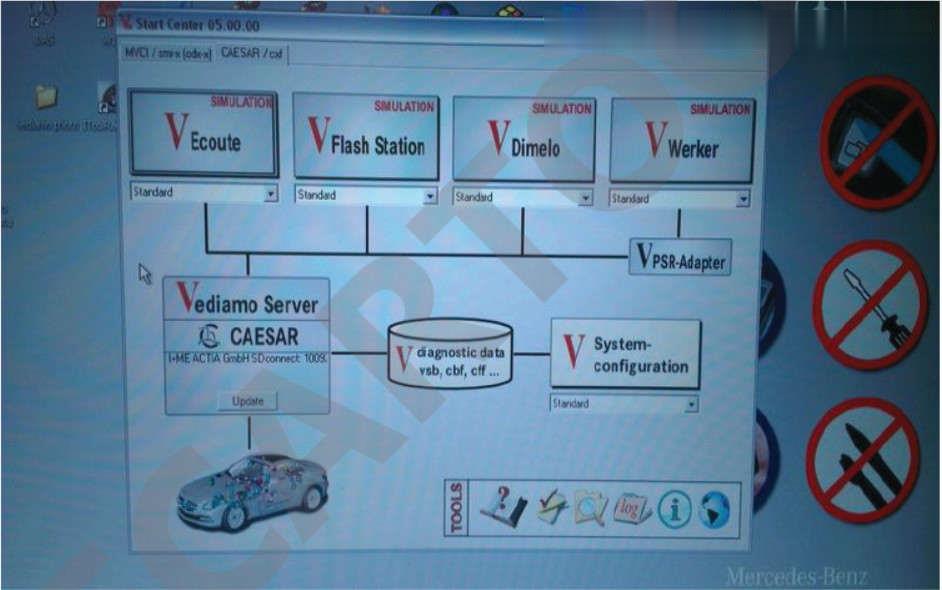 We are going to do EHS programming,so here we search "VGS" to find "VGSNAG2" and click "OK" to connect to ECU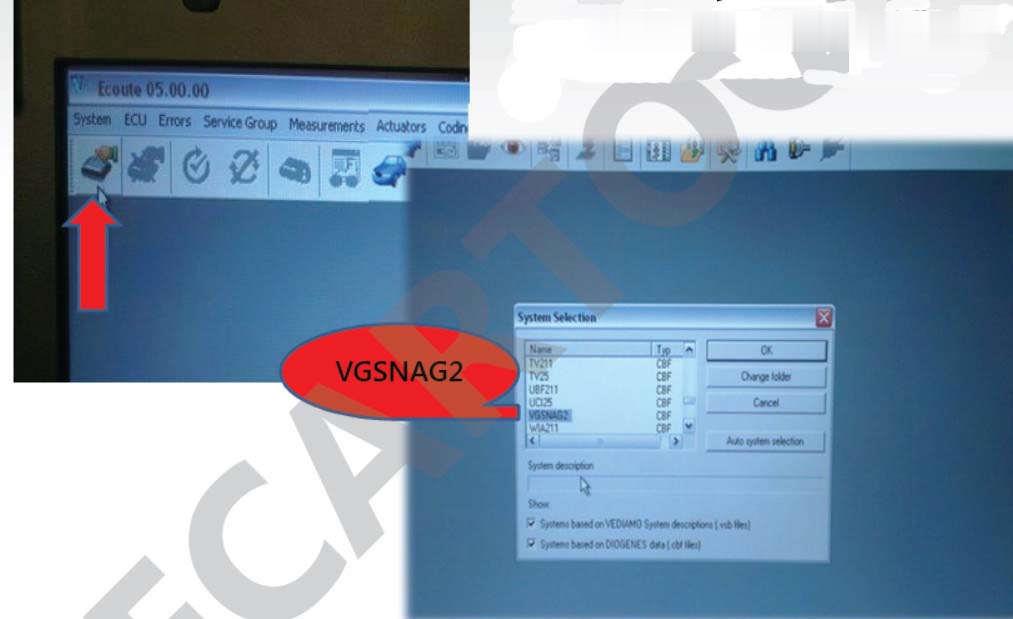 After connection build,select "Coding"–>"Flash"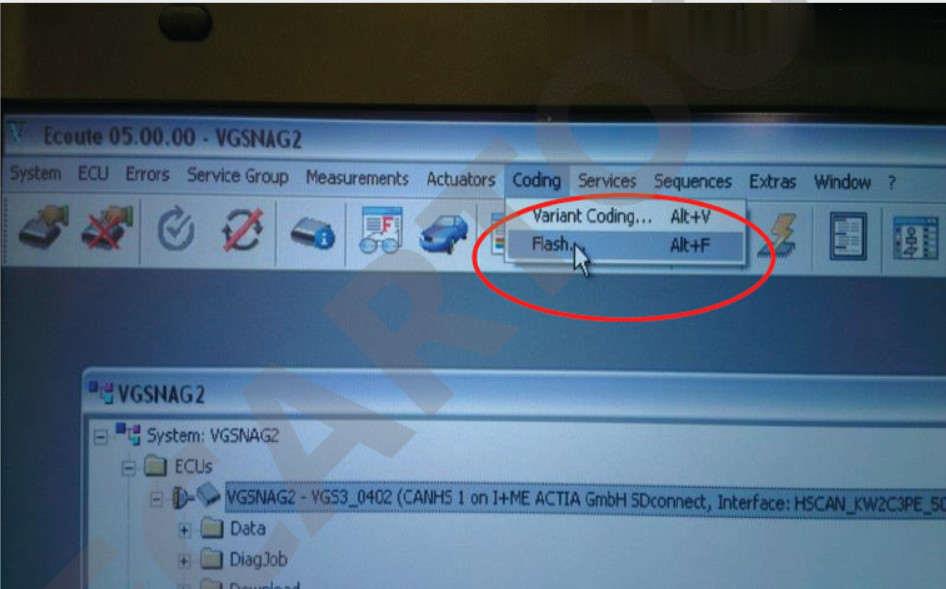 Then the current flash state show as below.
Here you need to pay attention on the version of control module,make sure which version to be programmed.If you can not ensure,please use Xentry software to get the control module version.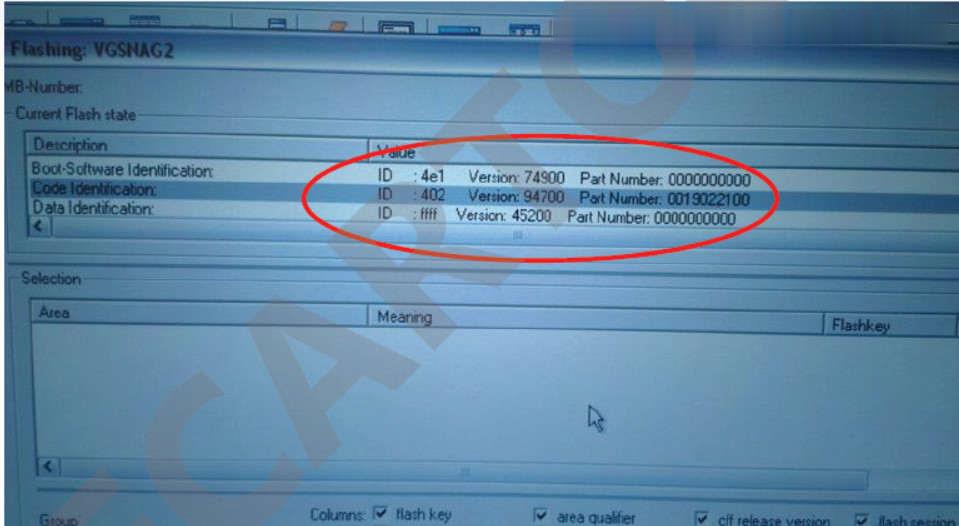 Follow below order to select version file and programmed file,then click "Add" to search file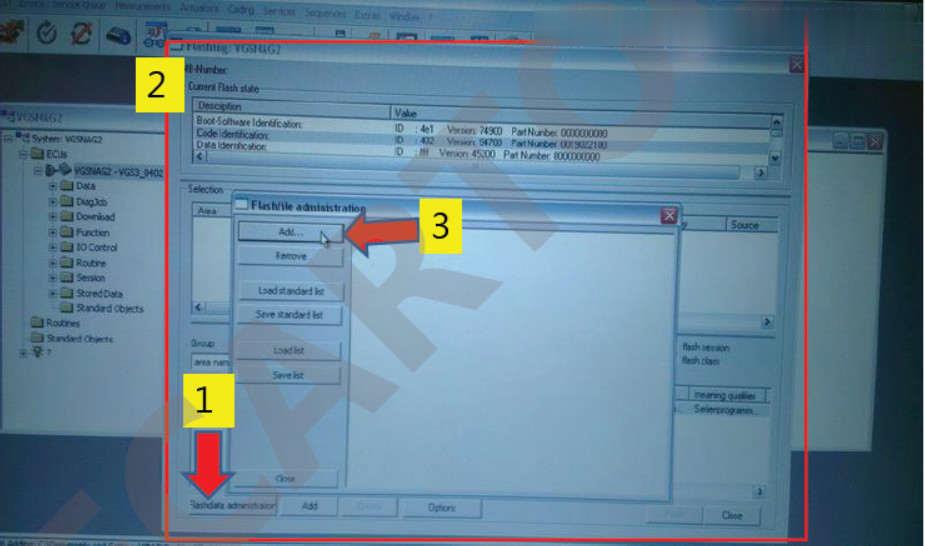 The 722.9 transmission control module programmable data is in the NAG2 folder,open NAG2 folder.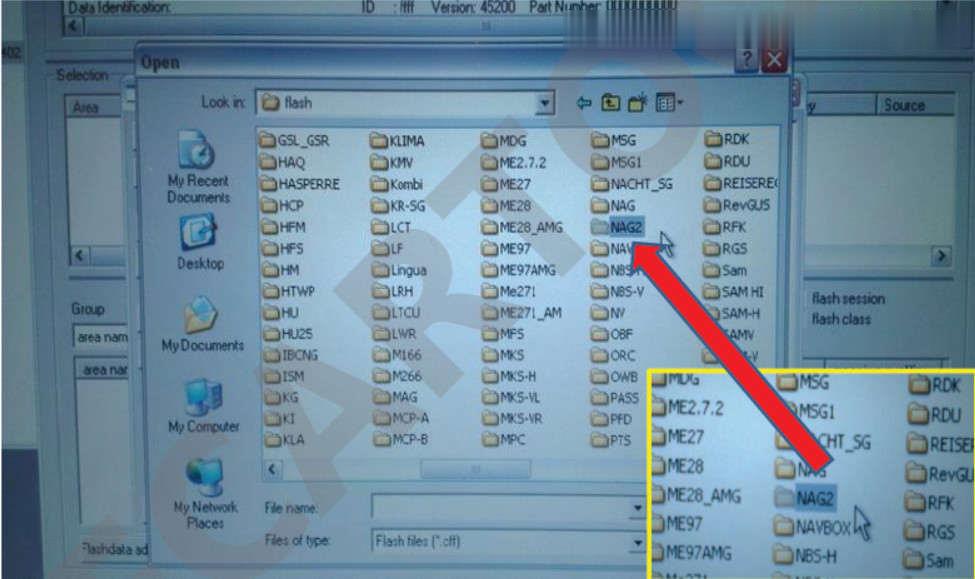 Here accord to the EHS information,select "0019088100" to load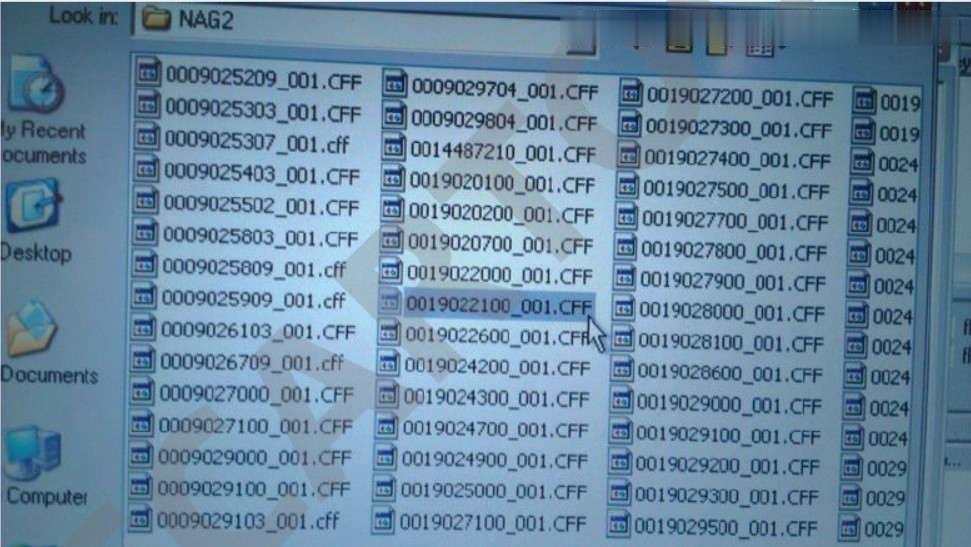 Make sure you have load the data file "0019088100"
Benz 722.9 TCM EHS Programming & Coding by Vediamo (8)
Click close this window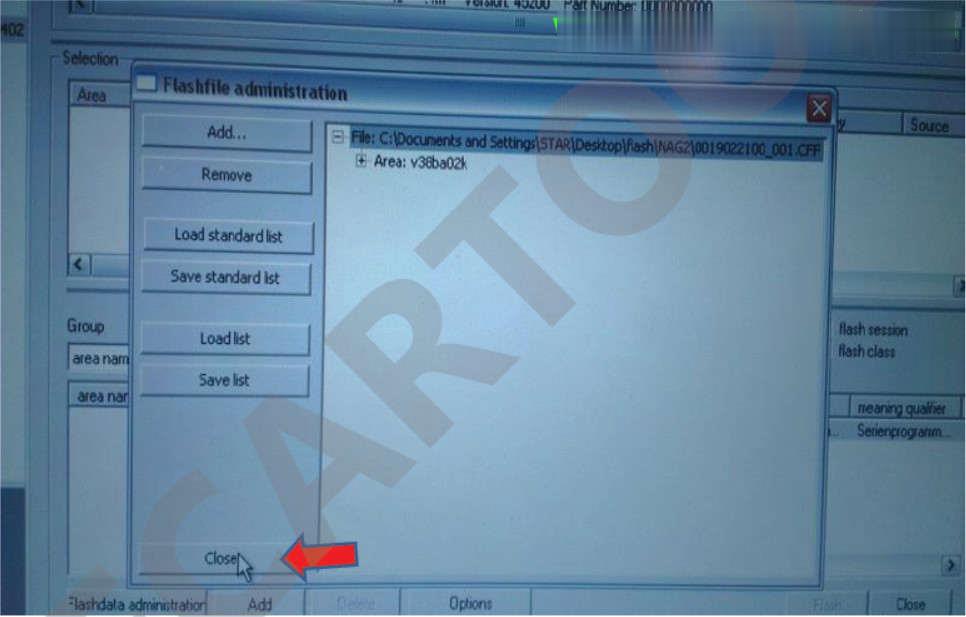 Then click "Add" button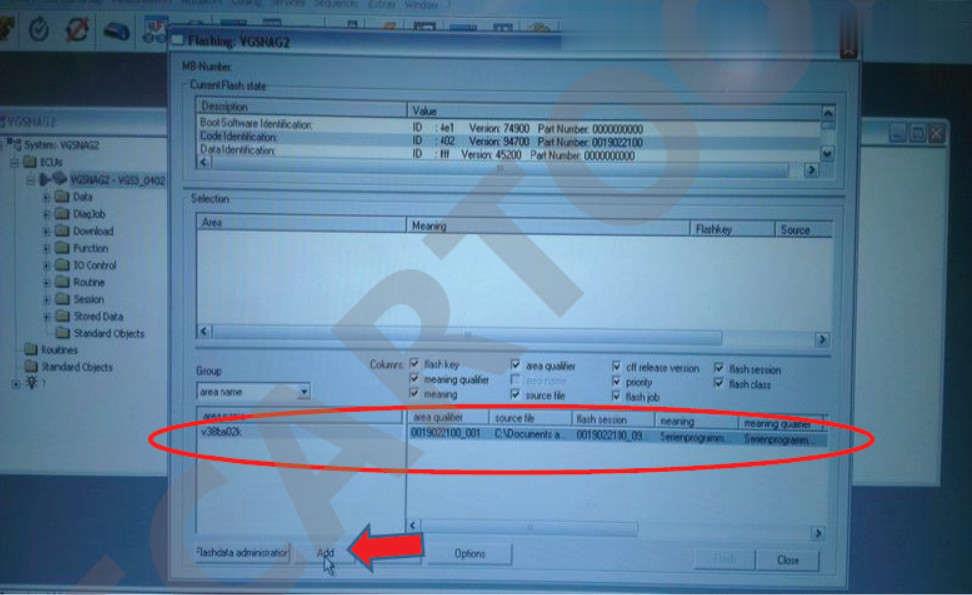 Now you can see you have add the flash file
Click "Flash" button to start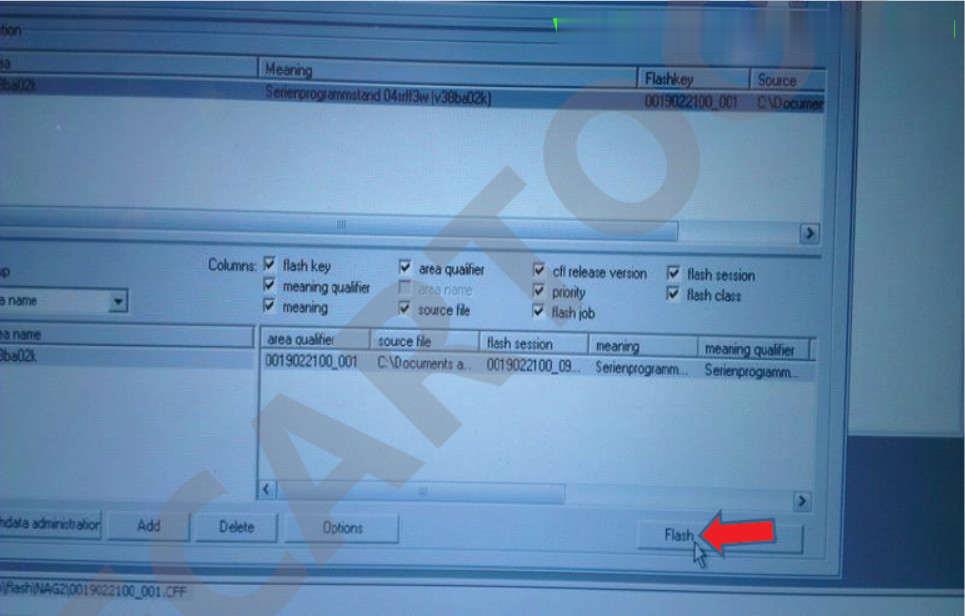 Click "accept" button to continue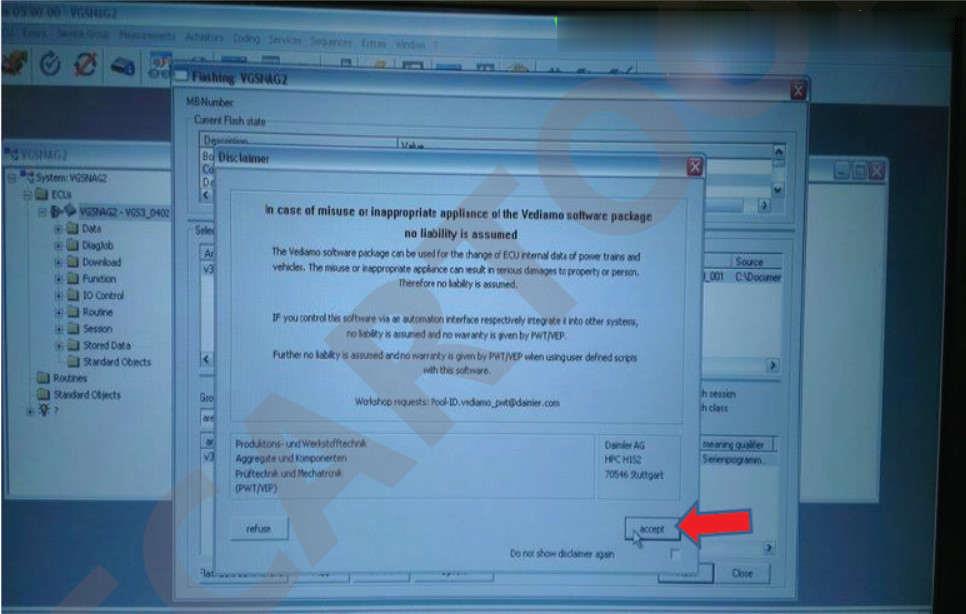 Programming process…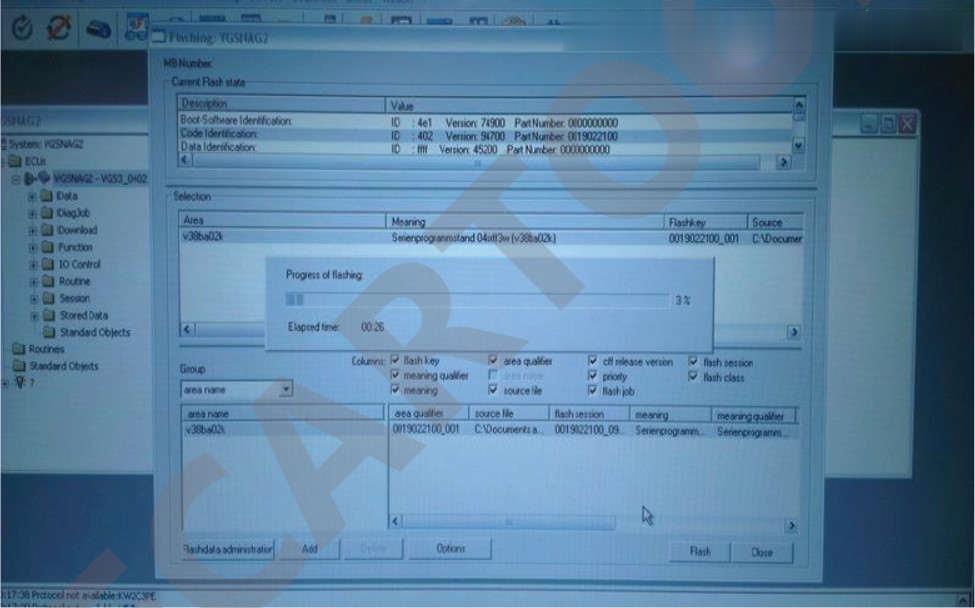 After programming complete,the ECU connection will disconnect automatically.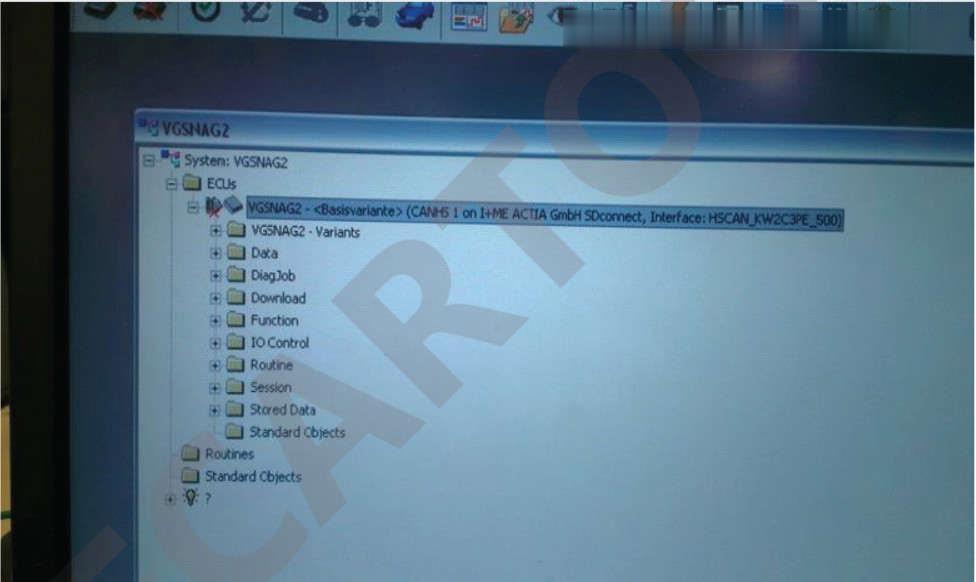 Now you can perform Vediamo coding or SCN online coding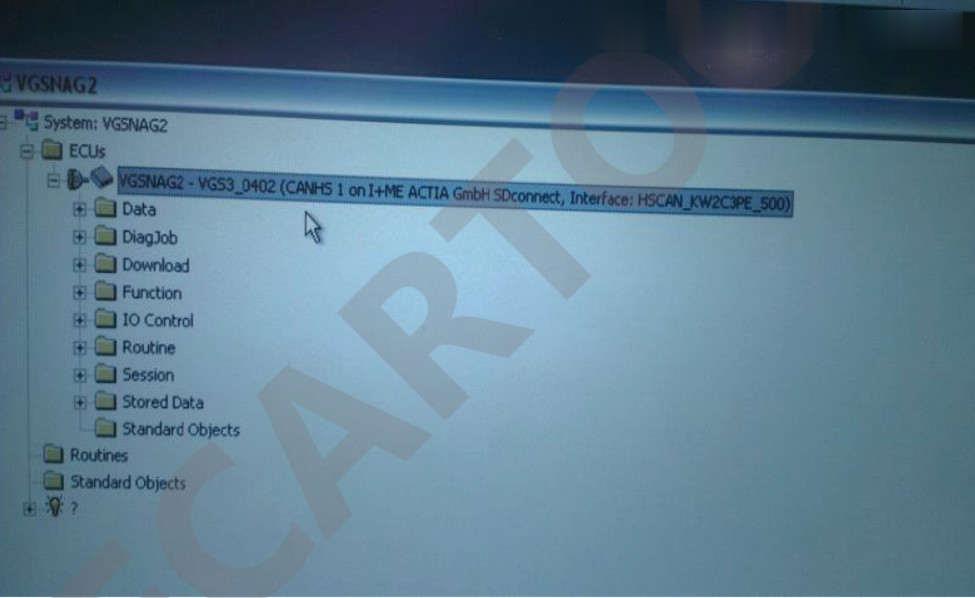 Re-connect to EHS,and select "Variant Coding"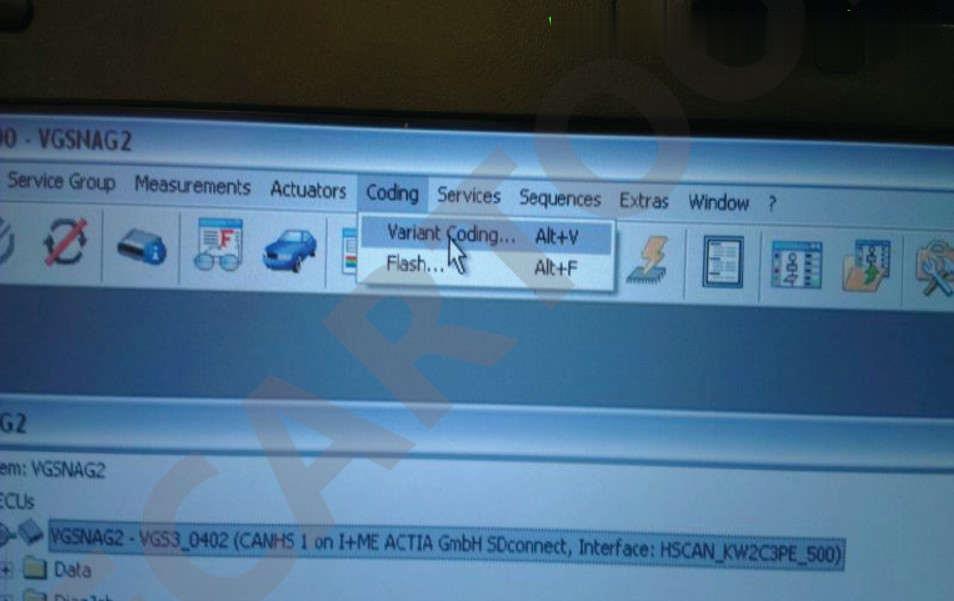 You should get the coding information about EHS SCN code value,like as below "Y1UU"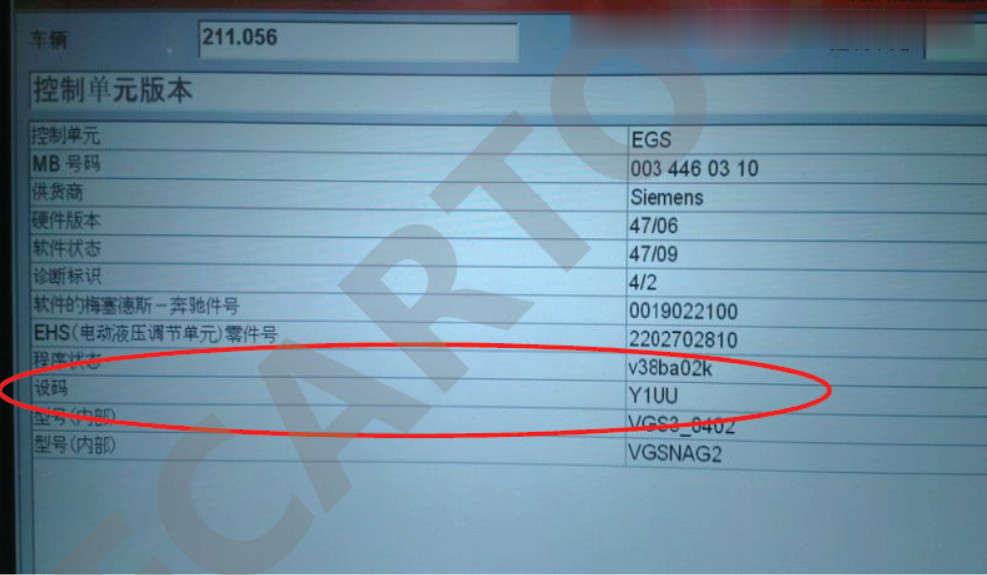 Select "VCD_SCN"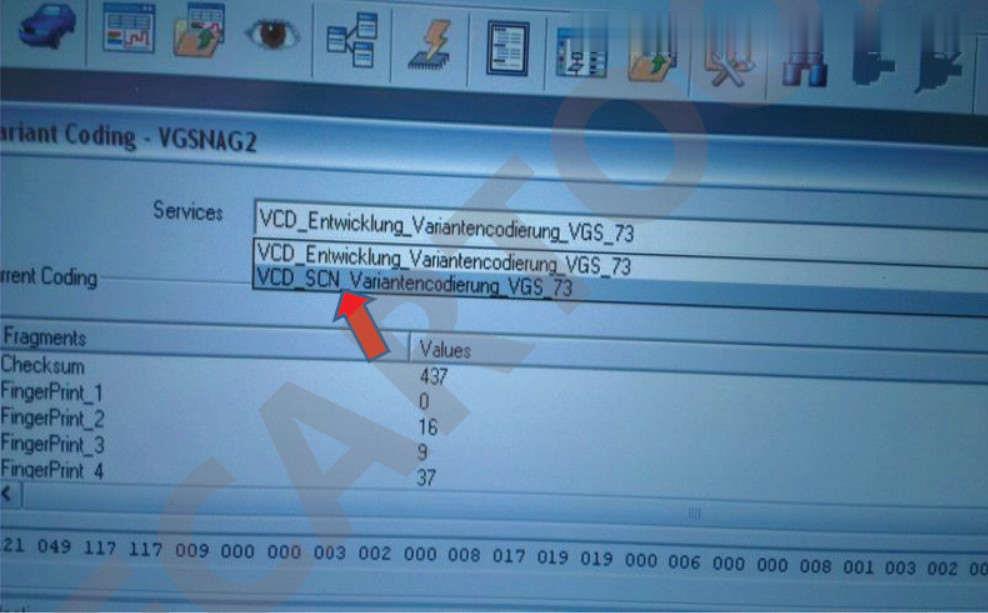 Check the code blow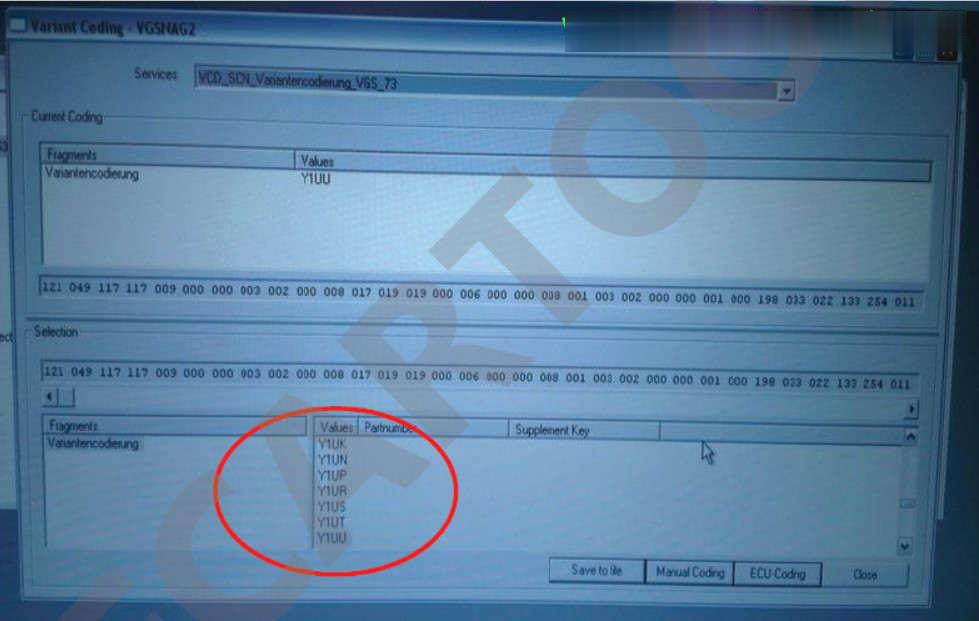 Select "Y1UU"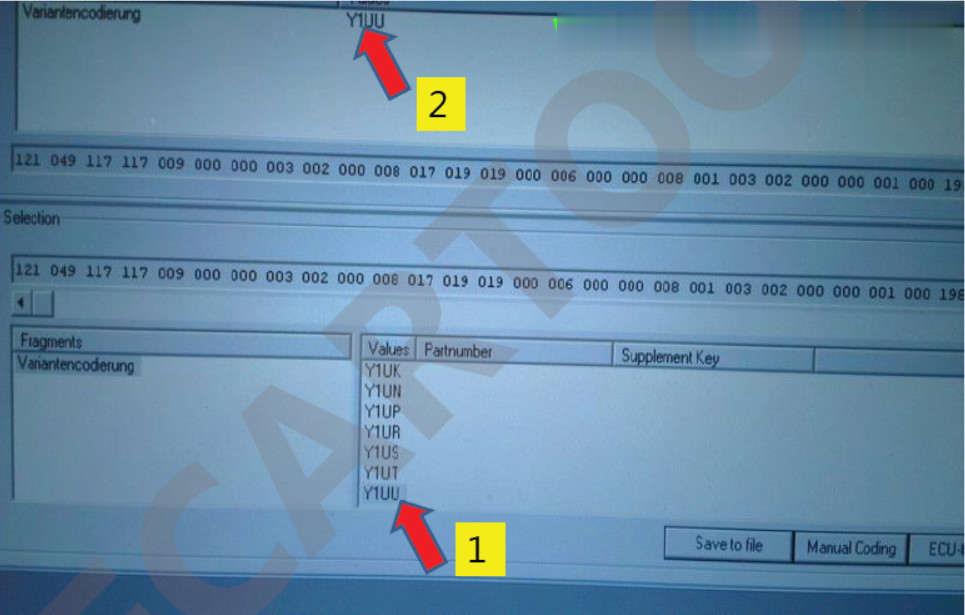 Click "ECU-Coding"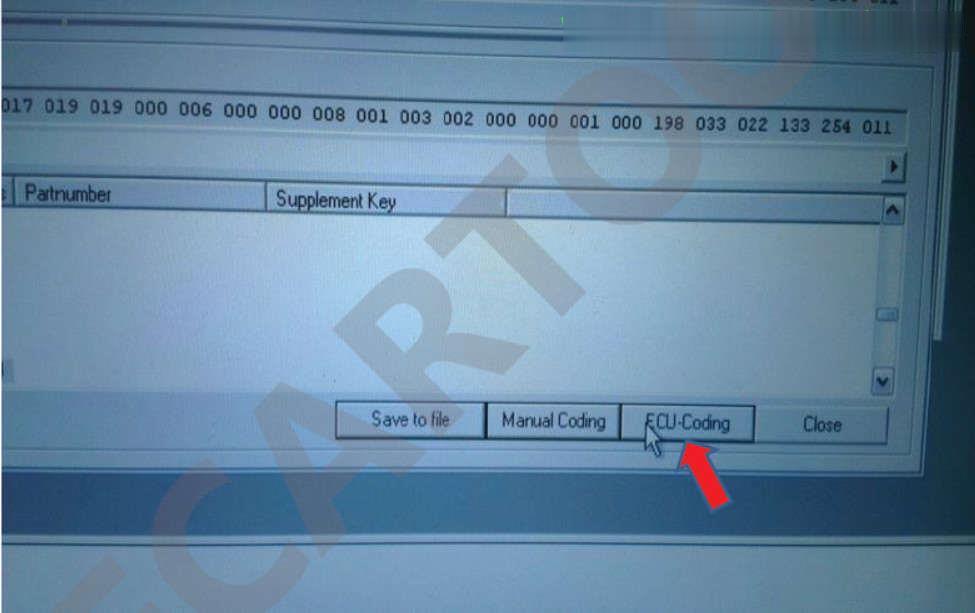 The Software calibration Number(SCN) will be reset at some ecus when writting the varcode.
Click "Continue" to coding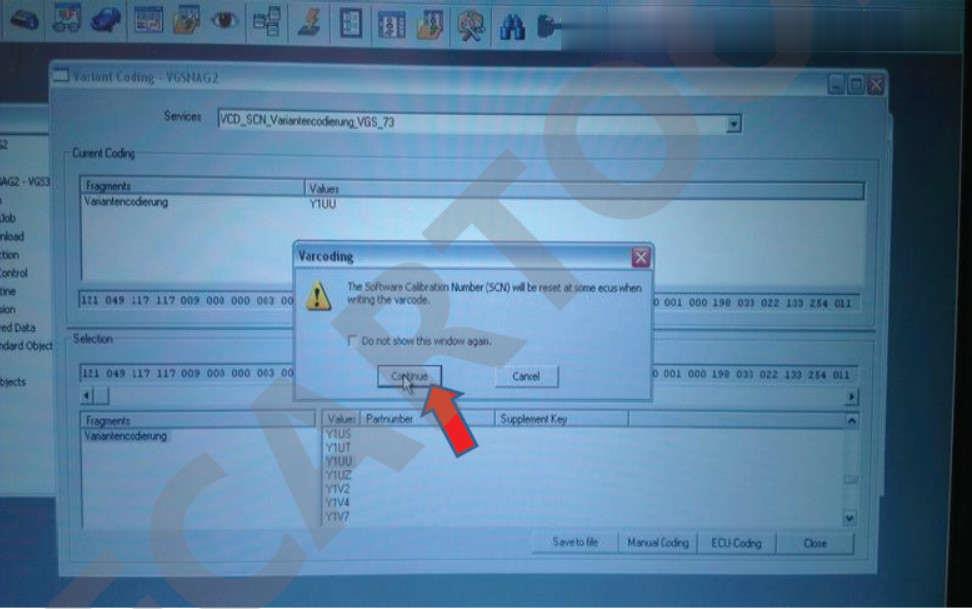 Finish