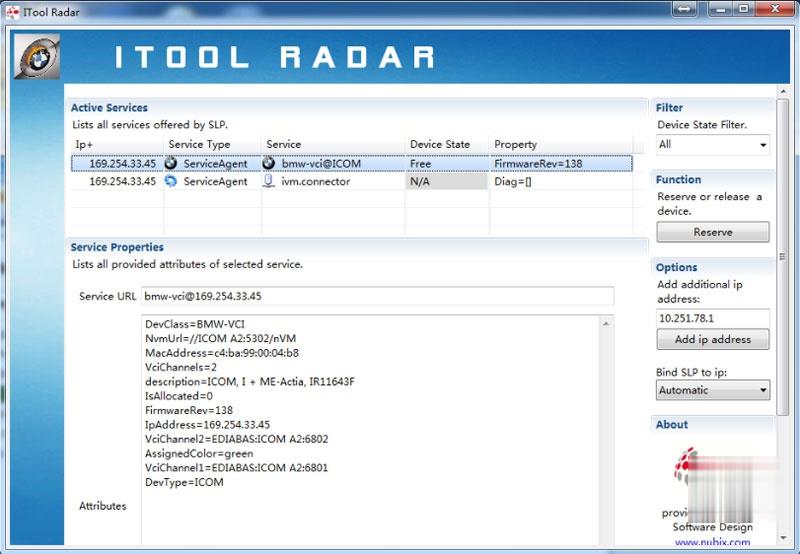 How to Configure BMW ICOM Next WLAN to enable WiFi connection?
1. Run  ITool Radar to detect ICOM information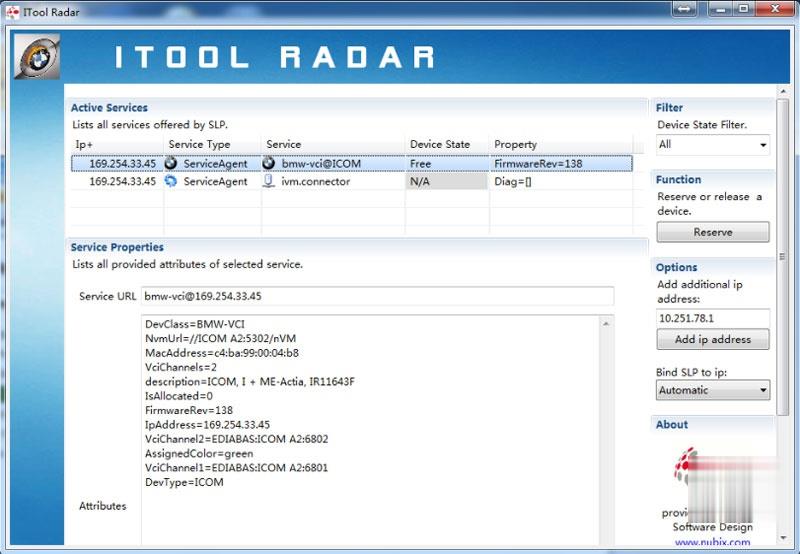 2. Open IE browser and enter ICOM configuration address (based on current real ICOM IP )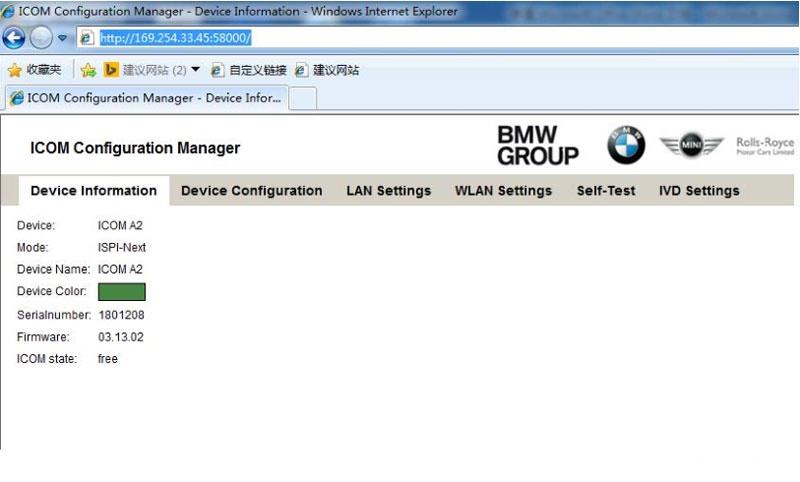 3. Select WLAN Settings
Enter WiFi settings
Save Changes.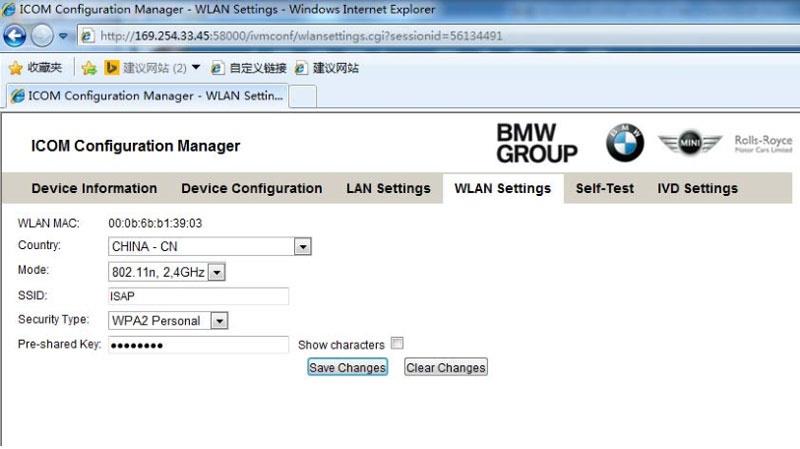 4. Disconnect LAN cable and restart BMW ICOM, then ICOM will auto connect with WiFi .
5. If using our ICOM software and USB-WIFI,  enter configuration as following:
Mode:802.11n,2.4GHz
SSID:ISAP
Security Type: WPA2 Personal
Pre‐shared Key: BmwAp24h