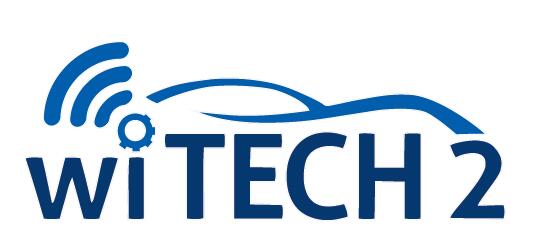 Good things come in small packages, like Chrysler's latest and greatest diagnostic interface. This dongle-style device is the same diagnostic and programming tool the dealerships are using. It offers 100 percent CAN coverage for Chrysler, Dodge,Jeep and Fiat vehicle platforms. It replaces your StarMobile, StarScan, and witech Micropod 2.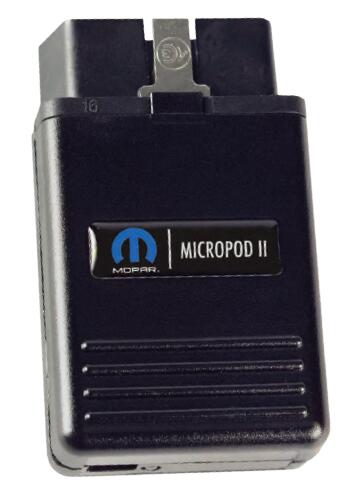 Includes:
MicroPod II, USB MicroPod II connector
cable, wi-TECH Application Software and carrying case.
MOPAR MicroPod II Features:
* Supports all the latest technologies and vehicle platforms including the latest Chrysler/Fiat vehicles.
* Works as a direct replacement for the wiTECH VCI pod.
* No Smart cables required.


MicroPod II + Tablet
wiTECH 2 introduces fully wireless usage of your MicroPOD II with iOS or Android tablets and phones! wiTECH 2.0 allows wireless connectivity through any device with a web browser!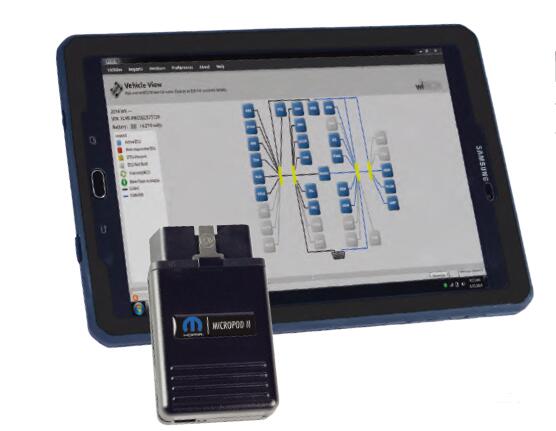 MicroPOD II Remote Trigger
The MicroPod II Trigger allows the technician to use the MicroPod's Flight Recorder capabilities. This trigger is used to start and stop recording of a customized template which is set up using the wiTECH Diagnostic Application.


wiTECH 2.0 diagnostic software is the state of the art diagnostic system for Dodge, Chrysler, Jeep and North American Fiat vehicles. Professional Diagnostic Tool wiTECH 2.0 allows fully wireless connectivity to perform diagnostics, reprogramming and security functions.
Any mobile device with a browser will run the software, including Android and iOS phones and tablets. A Mopar Tech Authority account is required, as well as a secured MicroPod II.
This tool is used for a variety of model years but is required for all vehicles utilizing CAN operations.
The list to the right shows some of the many functions of OBD2 Scanner wiTECH 2.0.
*Increased speed
*Enhanced wireless security
*Full wireless operation
*No cables required
*Enables mobile devices
*Rapid device recovery
*No PC required
*More reliable ECU reprogramming
*Automatic WiFi reconnection
*Automated Flash recovery