Ford VCM2 IDS Special Function
With Ford VCM 2 clone with IDS, how to enable or activate Special Function in the menu Module Programming/Programmable Parameters/Car Configuration Parameter(s)? Here is the how-to guide from a CT member. It's a customer experience; try at your own risk.
Ok just had a play and i managed to get to enter the code (here: 60274)
I found where IDS stores these codes:
C:\Program Files\Ford Motor Company\IDS\Runtime\Registry.xml
Under <key name="UPDATEFUNCTIONS">
Going to try them out.
Enter the code
00008 – IDENT_APPLY_PATCHES_VIA_FLOPPY
00009 – IDENT_UPDATE_PTU_FROM_FLOPPY
32287 – IDENT_LAUNCH_APP_MCP_REST
60503 – IDENT_LAUNCH_REGRESSION_RECORDER
27001 – IDENT_LAUNCH_FT_EOL_CP_MZ_01
32247 – IDENT_LAUNCH_SERVICE_ROUT
24040 – IDENT_ENABLE_VALIDATION_MODE
24041 – IDENT_DISABLE_VALIDATION_MODE
23761 – IDENT_LAUNCH_APP_FT_DATA_REC
81105 – IDENT_LAUNCH_APP_TSBSSMLIST
53061 – IDENT_IGNORE_MCP_INHALE
26503 – IDENT_LAUNCH_APP_VVAG
81104 – IDENT_LAUNCH_APP_FTW_SHIP_MODE_01
29124 – IDENT_TOGGLE_FORD_EXTRANET_INTRANET_URLS
60274 – IDENT_LAUNCH_CCC_ENGINEERING_APP
32227 – IDENT_LAUNCH_PROPSHAFT_BAL_APP
48712 – IDENT_LAUNCH_GENERIC_RCM_CONFIG_APP
28487 – IDENT_LAUNCH_FT_ICCMSP_MZ_01_APP
28097 – IDENT_TOGGLE_BATTERY_MONITORING
70263 – IDENT_LAUNCH_GENERIC_DIAG
71863 – IDENT_MCP1
63296 – IDENT_LAUNCH_FTW_RKE_MODE_01_APP
08080 – IDENT_LAUNCH_DETAILED_NETWORK_DIAG
32267 – IDENT_LAUNCH_APP_ENG_SUPPORT_TOOL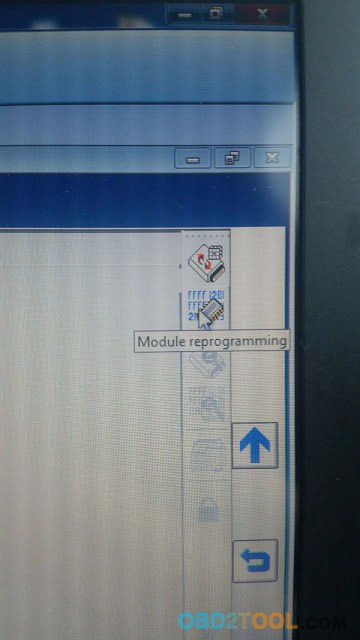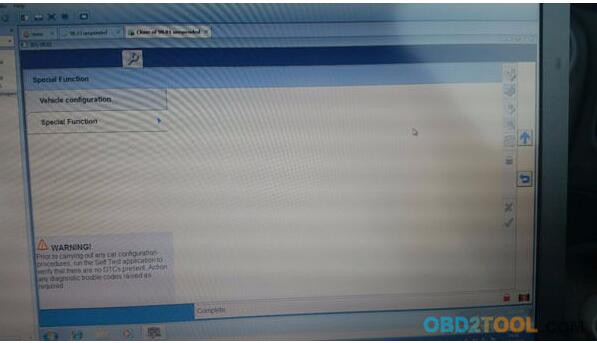 Enter the code 60274
It changes the ccc option in module programming to a different list with more options and also appeared to give me icons to read and write dumps,
But I ran out of time to play more and see what options did, I did try to disable my seat belt off warning buzzer but it failed to work, Other peoples input would be nice once you test it…
See my photos, get the first page up as shown then click update/ special functions on your right hand side
As for getting nothing to appear in special function through VCM2 IDS, i had two option in there, read config file and modify, Also for me the tool box module programming, 3rd option down had changed to allow what i would normally alter within ccc as well as a as built option which i do not normally see on this year of car, It had speed items for one listed, were as this is found on later fords than mine in the pcm on first page.