The CRP LAUNCH scanner line strikes an ideal balance between functionality and value. Comparing the LAUNCH CR123i vs. CRP123X vs. CRP123E, you'll see they all have impressive diagnostic power for their price.
With the right LAUNCH scan tool, you can save yourself hundreds of dollars at the mechanic by troubleshooting vehicle issues at home. But which of these OBD2 diagnostic tools is best for you? Read the full comparison below to find the answer.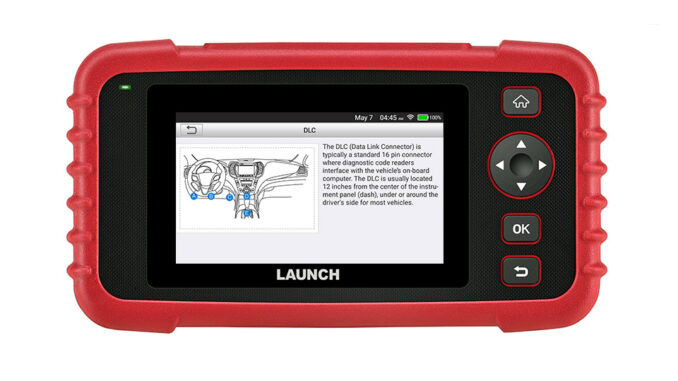 Item Name
CRP123
CRP123X
CRP123E
Size
3.5 Inches
5 Inches
5 Inches
Operating System
ARM
Android 7.0
Android
Display Screen
320*480 TFT LCD
1280*720 IPS TouchScreen
1280*720 IPS TouchScreen
Navigation & Hot Keys
√
√

(Designed for Intensive Work)

X
Battery
x
4000mAh
4000mAh
Protocols
OBD2,EOBD
OBD2, EOBD , JOBD , KOBD
OBD2,EOBD , JOBD , KOBD
Support Systems
Engine / ABS / SRS / AT
Engine / ABS / SRS / AT
Engine / ABS / SRS / AT
Reset Functions
X
X
X
Vehicle Coverage
41 Car Brands
57 Car Brands
57 Car Brands
AutoVIN
X
√
√
Battery Voltage Test
X
√
√
Diagnostic History & Quick Access to Re-Diagnostic
X
√
√
Diagnostic Feedback & Tech. Support
X
√
√
Automatic Inspection Report
X
√
√
Data Record and Playback
√
√
√
DTC LookUp
√
√
√
Support Languages
English, Spanish, French, German, Italian, Russian, Japanese, Portuguese (8)
English, Spanish, French, German, Italian, Russian, Japanese, Portuguese, Korean (9)
English, Spanish, French, German, Italian, Russian, Japanese, Portuguese, Korean (9)
Print
Print via PC
Print via Email Share
Print via Email Share
Update Way
Update via PC
One-Click Update via WiFi
One-Click Update via WiFi
Update Period
Lifetime Free Update
Lifetime Free Update
Lifetime Free Update
LAUNCH CR123i vs. CRP123X vs. CRP123E: Detailed comparison
Key things in common
At first glance, these three OBDII scan tools look very similar. The LAUNCH CR123i, CRP123X, and Launch CRP123E are all hand-held OBD2 scan tools with a 5" touchscreen interface surrounded by a rugged, rubberized housing.
Besides, these LAUNCH scan tools all use an Android 7.0 operating system. This ensures the accuracy and speed of diagnoses and provides an intuitive, easy to navigate interface. You can use these OBD2 code readers for a while between charges, too, since all include a 6100mAh battery.
Functionally, these are three powerful OBDII diagnostic tools. Firstly, all of them include a 4-system diagnosis as well as battery monitoring. You'll also be able to send that diagnostic information easily to another device, thanks to their onboard Wi-Fi.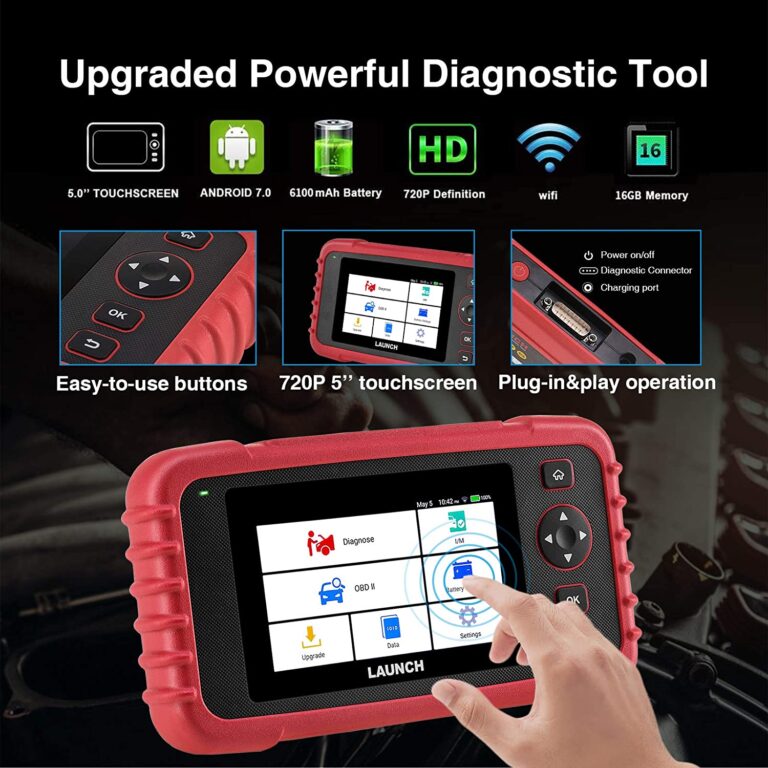 Key differences
Design and specifications
The main design difference between these OBD2 diagnostic tools is how you navigate. With the LAUNCH CRP123E OBD2 scan tool, the touchscreen is the only navigation option. On the other hand, both the CR123i and CRP123X have buttons and a touchscreen. This design makes it easier to navigate mid-repair when your hands are in grease and grime.
Overall features and functions
The functions of the LAUNCH CR123i start with all 10 modes of OBD2. With this LAUNCH code reader, you can see trouble codes, live data, and freeze frame data, along with conducting emissions tests and turning off the check engine light. Additionally, it diagnoses more than just the engine, with a 4-system diagnosis that includes the transmission, ABS, and SRS. This data can be graphed, recorded, and sent to e-mail for printing.
You'll get similar basic functionality from the LAUNCH CRP123X. Like the CR123i, it automatically generates a Diagnostic Report that lets you evaluate your vehicle's health at a glance. The auto-VIN function is helpful, too, sparing you from the need to enter your vehicle's information manually.
Finally, the CRP123E OBD2 scanner takes its 4-system diagnosis a step further. It can graph up to 4 parameters on-screen to compare, analyze, record, and playback data.
Extra features/functions
One great thing about the CR123i is that it's more than just an OBD2 code reader. Along with reading trouble codes, it reads live data from systems like the transmission and anti-lock brakes. This great feature allows you to make more informed repairs and identify what's triggering dash warning lights.
Similarly, the CRP123X will read both DTCs and live data from the engine, ABS, and transmission. We also appreciate that this OBD2 diagnostic scanner has a built-in library for looking up code definitions from all 4 supported systems. Because of that, you won't have to waste time finding the meaning of codes on your own.
While all 3 of these LAUNCH scanners have real-time battery monitoring, we found this function most comprehensive on the LAUNCH CRP123E. The LAUNCH CR123i and CRP123X can graph the battery voltage, so you know if it's operating in the normal range. With its fast processor, the CRP123E provides truly instantaneous readings, letting you identify the most commonly overlooked battery issues.
Supported protocols
The LAUNCH CR123i supports all 5 standard protocols of the OBD2 system, making it a comprehensive OBDII scan tool for vehicles made and sold in the United States. For vehicles made in Europe, the CRP123X is a better choice, as it supports both OBD2 and EOBD protocols.
Ultimately, the CRP123E has the broadest protocol support. Along with OBD2 and EOBD, it supports JOBD (for vehicles made in Japan) and OBD1 (for vehicles made before 1996).
Supported vehicle makes
Similar to the supported protocols, the CRP123E has the widest vehicle coverage. Its list of supported vehicles covers more than 10,000 makes and models from all over the world.
That said, the vehicle coverage on the LAUNCH CR123i and CRP123X are very broad, as well. Both support more than 57 vehicle brands and will perform basic diagnostics on any OBD2-compatible vehicle.
Keep in mind that compatibility may vary for non-OBD2 systems, such as diagnosing the transmission, ABS, and SRS. If you want to verify whether they'll work on your vehicle, you can e-mail your VIN information to obdzon_assist3@163.com to determine the specific function compatibility.
Software and updates
All 3 of these devices use an Android 7.0 operating system, so they all perform similarly well in terms of speed and accuracy. The main difference between them from a software perspective is the number of supported languages.
Surprisingly, the LAUNCH CRP123E supports the least, with 9 language options. The CR123i and CRP123E support 10, adding an option to see data in Japanese.
For updates, all 3 of these LAUNCH OBD2 scanners have built-in Wi-Fi so that you can update straight through the device. Best of all, these updates are free for life for all 3 scan tools. The CRP123X and CRP123E have a convenient one-click update option, too.
FAQs
❓ How do you recharge the battery in the CR123i, CRP123X, or CRP123E?