Our goal: to upgrade the PCB of the MB star diagnosis SD connect C4 multiplexer for DoIP and Xentry Connect C5 functionality .
What is DoIP?
What are the benefits of DoIP?
Why is DoIP applied to vehicles?
What is SDconnect DoIP multiplexer?
What is DoIP cable?
How do I upgrade the SDConnect C4 clone board for DoIP diagnostics?
What is DoIP?
Exchange of diagnostic information using the Internet protocol.
In short and simple: "DoIP are diagnostic message packages in the form of Ethernet frames (frames) for the exchange of data between the diagnostic scanner and the vehicle."
DoIP is a standardized diagnostic transport protocol according to ISO 13400 (see next note)
DoIP is used in combination with the standardized diagnostic protocol UDS (ISO 14229-5: UDSonIP)
UDSonIP services are identical to UDSonCAN services
DoIP with Ethernet 100 Base-TX instead of CAN significantly increases bandwidth
DoIP vehicles are accessed using separate pins of the existing diagnostic connector
DoIP provides easy integration into different network structures, even in WLAN
Note: ISO 13400
ISO 13400-1: 2011 describes general use cases and communication scenarios that are supported by the vehicle Internet Protocol communication standard. In each application, specific functions of the vehicle's communication interface are controlled, for example compatibility in the existing computer network.
Diagnostic information exchange over Internet Protocol (DoIP) is performed using a standardized service interface as specified in ISO14229-2.
Descriptions in ISO 13400-1: 2011 relate to various solutions at the application level, for example:
advanced vehicle diagnostics (diagnostics that are not legally required, diagnostics of non-emission systems);
WWH-OBD (Worldwide Harmonized OBD Diagnostics) as specified in ISO 27145-2 and ISO 27145-3.
What are the benefits of DoIP?
Transfer of huge amounts of information
Save time programming ECU flash memory
Economical technology since no need for a VCI diagnostic connector
Easy integration into IT infrastructure
Flexibility through standardized communication Integration with other vehicle diagnostic standards Future-proof technology with wide application possibilities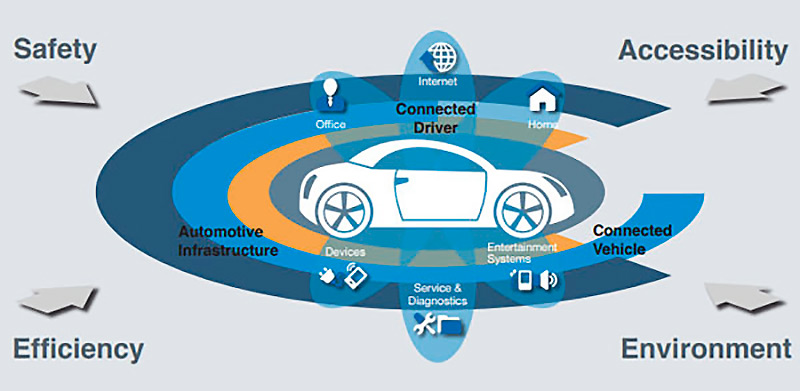 Why is DoIP used in cars?
Expanding the possibilities of interaction of the car with the infrastructure (environment)
Driving assistance and infotainment systems work with huge amounts of data.
Time spent on programming flash memory on production lines and in after-sales service is increasing.
DoIP is high performance and flexible access to vehicle data
What is SDconnect DoIP multiplexer?
The Model 222 S-Class SDconnect DoIP Scanners are marked "SDconnect DoIP" on the multiplexer model nameplate (system number 170,000 or higher). The SDconnect DoIP multiplexer includes an Ethernet switch that switches TCP / IP messages during DoIP diagnostics on the vehicle side.
DoIP Diagnostic Tool for Benz:
SD connect C4 original (to be upgraded)
DoIP Xentry Connect C5 , original device
What is DoIP cable?
Cable used when upgrading SD connect C4 multiplexer to work with DoIP.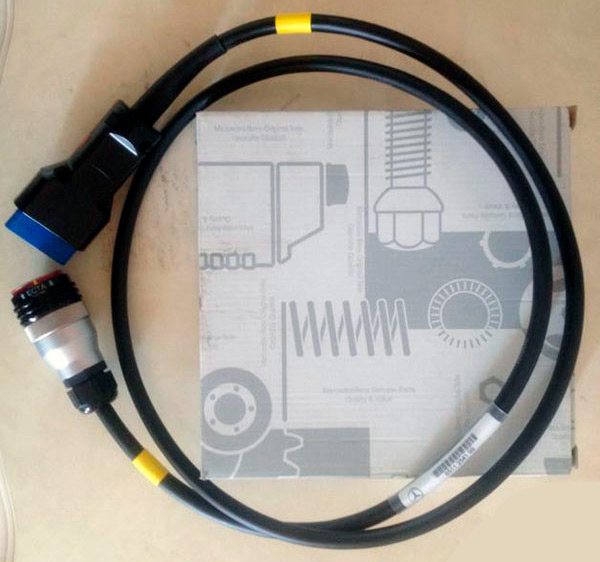 How do I upgrade SDconnect C4 for DoIP diagnostics?
The main difference between DoIP and non-DoIP multiplexers is the PCB with or without an Ethernet switch.
Upgrading SDConnect C4 for DoIP
You will need:
SDConnect to DoIP Upgrade Kit: Additional DoIP expansion card, power card, and a new DoIP cable.
What was done:
Hull
Keyboard replaced
Side metal covers replaced
Top plastic cover replaced
Sensor battery and battery retainer replaced
Complete set of screws replaced
Electronics
LCD panel replaced
SD card replaced
Connector panel replaced
LAN connector replaced
DoIP expansion board installed
CPU
MPC processor replaced C161 processor replaced PIC replaced
Full set of RAM (6 chips) replaced
Full set of ROMs (4 chips) replaced PHY LAN controller replaced
PCMCIA slot replaced
20-pin auxiliary connector installed
SD slot installed
Some additional modifications, soldering contacts, cleaning, etc. are done
Relay board
Can-chokes installed
All capacitors replaced
Main power regulators and inductors replaced
Some additional modifications, soldering contacts, cleaning, etc. are done
All! Your SD connect C4 DoIP multiplexer is ready.
Note that you will need an experienced technician to upgrade your PCB; otherwise, you may damage the multiplexer –  remember that you are working at your own risk !
Alternatively, you can take a different, simpler route to perform W222 DoIP diagnostics: upgrade to the Xentry Connect C5 scanner.