Newest BMW ICOM NEXT A2 A3+B+C V2020 08 Software Released
BMW ICOM A2 Software Version : V2020.08
ISTA – D: 4.24.13,with SDP Programming Database 4.24.12
ISTA – P: 3.67.1.000 with Engineer Programming,supports the programming of BMW motorcycles and electric vehicles can program F/G/I/K chassis for car (through the ICOM, not other cable )
Vin: V2020.6.08
BMW ETK: 2019.12
BMW KSD: 2019.12  Multilanguage
BMW FSC Navigation Code Generator
BMWAiCoder for BMW Coding
BMW ICOM NEXT V2020.08, With free Software:
Get engineer version, INPA 5.00,winkfp 5.2.3,NCS 3.5.1, e-sys 3.30,data V67.0
get Chinese software DR.GINI B020
get count code navigation tool software FSC operator code
get one-clik hidden brush tool BMWAi V4.6
Add DIS Software for Old cars, DISV57 and DISV44,diagnosis and programming for BMW virtual machines
Support Vehicles: For BMW Cars,For BMW Motorcycle,For Rolls-Royce, For Mini Cooper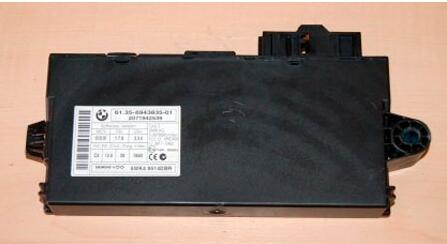 Procedures:
Remove the CAS
Disconnect protective edging (1) in the region of the left pad (2), the dashboard in the direction indicated by the arrow.
Unclip the left cover (2) instrument panel at the points(3) and remove it.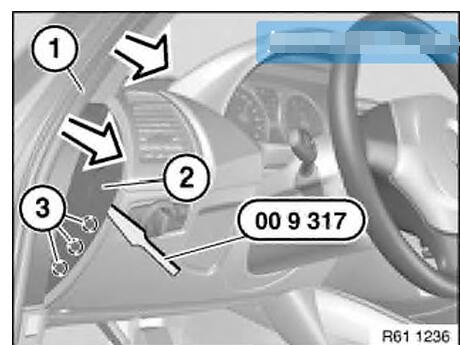 Release the left ventilation gritle(1) of the clips at (2).
Unlock the clips(3)
Remove the left ventilation grille (1) in the direction indicated by the arrow.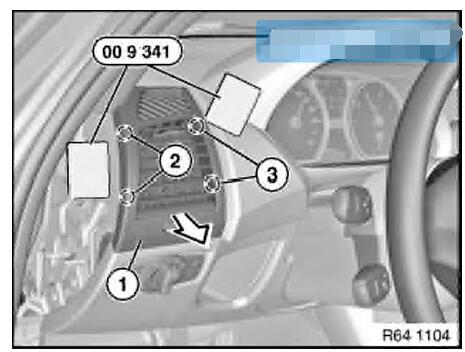 Release screws(1) and(2).
Remove the expanding rivet(3).
Pull the trim(4) ago.
Disconnect the appropriate connectors and remove the trim(4).