Possible to have a Launch tool for heavy duty trucks or buses?
Definitely yes. But you should have a LAUNCH X431 HD Heavy Duty Adapter to work with.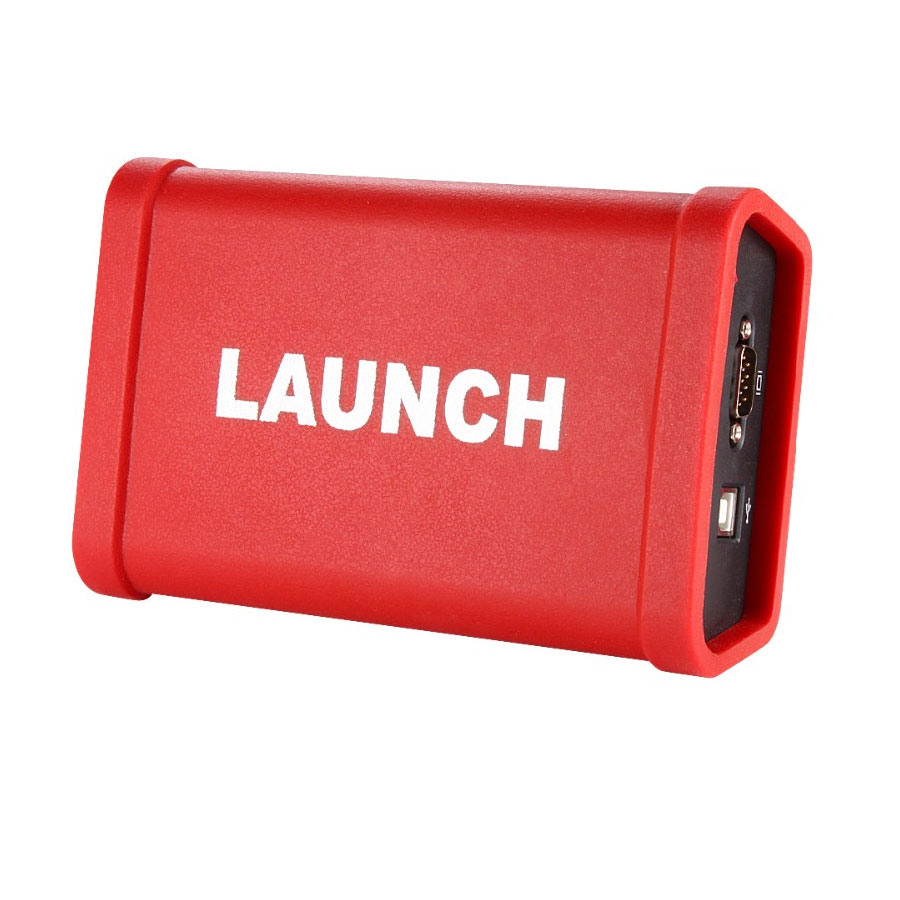 With the X431 HD module, you can make your Launch X431 v scan tool to work on:
JMC, ASTRA, BREMACH, DAF, ERF, FUSO, MACK, MAN, SCANIA, WP Diesel Car, X431 Diesel Car, CREDO Heavy Duty, IRISBUS Heavy Duty, IRIZAR Heavy Duty, NEOPLAN Heavy Duty, SETRA Heavy Duty, SITCAR Heavy Duty, UD Truck 2F JP Diesel, Bonluck Bus, Mitsubishi Heavy Duty, Renault Truck, Sunlong Bus, Sunwin Bus, Zhongtong Bus, Mercedes Benz Heavy Duty, Foton Auman, Volvo Heavy Duty, Cummins Engine Vehicles, , Hino Motors, Isuzu Heavy Duty, Hyundai Heavy Duty, IVECO Heavy Duty, China Heavy Duty, etc.
Here are questions and answers frequently asked, which may help how to use Launch X431 HD pad for trucks or buses.
Question: Can you verify if this does most diesel as well like toyota, isuzu, and mitsubishi mostly japanese models.
Answer: Here is the vehicle coverage: if you need to confirm , please tell us the VIN ,car model and year for confirmation.
Ford, Chrysler, GM, Mercedes Benz, BMW, Fiat, Peugeot, Saab, GMSA, EOBD2 Cars, Jaguar, Renault, Smart, Sprinter, VAZ, VW, Dacia, Land Rover, Romeo, Porsche, Volvo, AUDI, Citroen, Lancia, Acur… see more
Question: Does this tool offer super car diagnostics?? ferrari, maserati, lamborghini??? clutch pid, service reset etc
Answer: This tool can test ferrari, maserati but not lamborghini, it can not only do clutch pid, service reset these basic function on your ferrari, maserati, but also can do such as battery reset, brake reset, oil reset, ABS bleeding, throttle adaptation, TPMS reset, DPF regeneration, gear learning and IMMO, etc.
Question: Does it give full diagnostic on diesel vehicles?
Answer: Dear friend, this diagnostic tool can work on some 12V diesel vehicles, if you need to confirm, please email us your car model, year and VIN, we will tell you the result.
Question: Can this scanner perform crank position relearn and idle relearn and can it do a crank position relearn on a 2007 subaru 2.5
Answer: sure, of course, still it can do key match, battery match, throttle match, epb reset, tpms reset, sas reset ,oil light reset, injector program, and this red outlook version is with 2 years free update, very economical, and now we are conducting promotion, please don't hesitate, have any problem just contact us.
Question: this Launch Scanner includes an automotive Labscope?.
Answer: It doesn't have a lab scope but does have graphing capabilities of the sensor inputs. .
Question: will this product do cylinder cutout test and functional test for most ford 6.0 diesels and other diesel engines alike?
Answer: yes, it can work well on the function.
Question: Why launch tech usa don't offer me after-sale service?
Answer: A mi me an atendido muy bien, cualquier duda que tengo le pregunto a launch teach y me responden rapidamente.
Question: Will this scanner work on a ford 7.3 diesel motor?
Answer: i have the x431 v plus with the heavy duty and I use it on the ford with the cummings I can use it on the 7.3 but like I said I have the x431 plus with heavy duty for me the little extra coast for the heavy duty was worth it
Question: The scanner has new updates on a day to day basis? and it will work in brazil vehicles?
Answer: sorry,sir.the scanner has two years free to update.
Question: What is the difference between the V+ and 2.0?
Answer: V2.0 is the advanced version with more software coverage, better than X431 V+.
Question: Is this launch usa model ?
Answer: Yes, it is US veriosn from LAUNCH
Question: how is it different global version (x-431 pro 3) and this?
Answer: Both product from Launch.
They are with the same function but different outlook
That's all FAQs of Launch X431 HD, updated on 15-05-2018