Topic:
looking for an inexpensive diagnostic scanner to troubleshoot a 1999 E430 W210
(as well as other older Mercedes models with 38-PIN round diagnostic socket).
Working experience:
I recently purchased an Autel MD808 PRO under the belief that it could, among other things, clear the "Service Engine Soon" instrument cluster readout on any Mercedes with OBD II. Per Autel Tech Department it can clear codes/instrument cluster readouts through the OBDII port…but only for years '08 and newer, which I (frustratingly) discovered AFTER I had purchased and attempted to use it.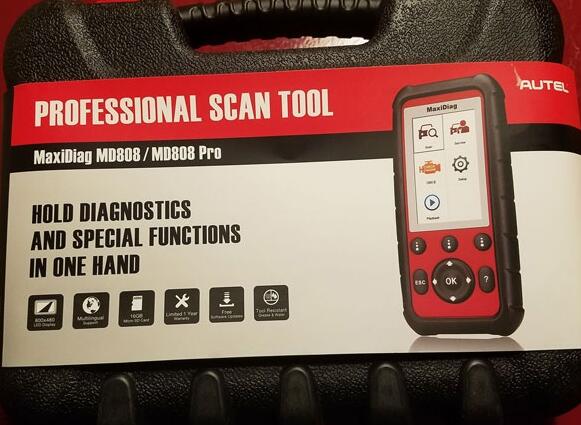 I saw there is a "Autel 38 Pin OBD2 Diagnostic Scanner Adapter Connector Cable for Mercedes Benz" their own product. So i want to find out if it will work with the DS808 Pro in all claimed capabilities.
It's confirmed. There is no way to interface the 38 pin connector to the OBD II 16-pin connector with an "inexpensive" Autel scanner.
According to said tech department, there is NO ADAPTER that can be used to interface the MD808 Pro to the 38-pin connector. For that matter, the technician intimated that the tool that Autel produced that COULD interface and clear the instrument cluster readout was a >$4K model. That's way to expensive for me.
The technician further explained that the '99 Mercedes was a little ahead of its time, having BOTH the 38-pin connector found under the hood in the fuse box and the OBD II port under the dash. From what I understand, the OBD II port will allow the reading of ENGINE-specific data…but just about any inexpensive OBD II scanner can do that.
If there is an inexpensive scanner that can read ALL the data/systems AND clear the instrument cluster readouts, I would be interested in hearing about it/them.
 
Obd2tool.com recommendation:
Anyone who buys those $4 to $10 OBD2 to 38-pin adapter cables and expect to access all the modules is dreaming.
You need Mercedes special diagnostic scan tools.
1). Foxwell NT520 with Benz software pre-loaded + 38 PIN connector
(Price: less than $200 with 38-pin adapter)
This 38-PIN multiplexer adapter allows you to connect your Mercedes equipped with the older, round 38 PIN connector to a compatible Foxwell NT520 PRO diagnostic tool.
Foxwell NT644 Pro and GT80 with 38-PIN adapter certainly will do, but they are out of price range.
foxwell-benz-38-pin-cable-2
foxwell-benz-38-pin-cable-1
NT520 Pro Mercedes Benz model list:
A Class: 168 , 169 , 176
AMG GT: 190
B Class: 245 , 242/246
C Class: 202*(As of 06/97), 203 , 204 , 205
CL Class: 140*, 215 , 216
CLA Class: 117
CLC Class: 203
CLK Class: 208*, 209
CLS Class: 218 , 219
E Class: 210*(As of 03/97), 207 , 211 , 212
G Class: 461 , 463
GL Class: 164 , 168 , 166
GLA Class: 156
GLC Class: 253
GLE Class: 292, 166
GLK Class: 204
M Class: 163 , 164 , 166 , 292
Maybach Class: 240
R Class: 251
S Class: 140*, 220 , 221 , 222 , 217
SL Class: 129*(As of 09/99), 230 , 231
SLC Class : 172
SLK Class: 170(up to 2001)*, 170(after 2001) , R 171 , R 172
SLS Class: 197
SLR Class: Series 199
2). MB star Compact C4/Mercedes BENZ C5
If you want to access ALL the modules for your car, a MB Star C3 /C4/C5 clone is a way to go.
All MB SD control units are accessible, like engine ECU, ABS, Airbags, SRS, Aircon, Immobilizer, Keyless Entry and the rest of 40+ control units used in MB cars. You can Read / Delete Faults, Live Data, perform sensor actuation, read current configuration, initialization and a lot more.
All MB from late 80's to 99 = HHT-WIN
All MB from 2001 to 2009 = DAS
All MB from 2010+ = Xentry
The latest MB star diagnostic system is compatible with HHT-WIN software for old Mercedes troubleshooting.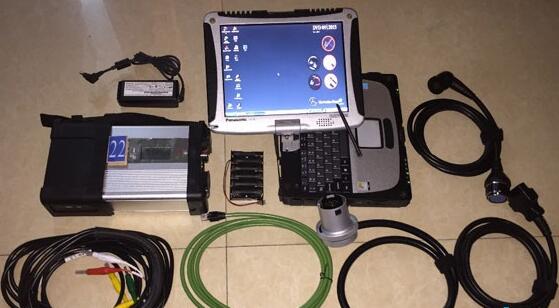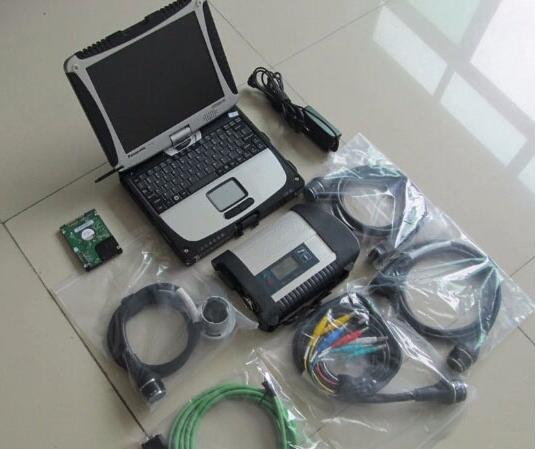 Related article: HHT-WIN Manual: Vehicles & Modules Support, SW Install, Reviews
3).
Some people use Delphi system for old Mercedes. i.e I use it on a 1998 E320, and I can access Engine computer, Transmission Control Unit, Instrument Cluster, Restraint System, Ignition (EIS), Climate Control, ABS/BAS, but it will not read body control modules, like SAM, PSE, door control modules, lower/upper console modules etc. This is good enough for me.
If you need the delphin system, please contact us via PM.
Disclaimer:
Parts of Mercedes owners prefer icarsoft scanners.  iCarsoft MB II is the fact that it will not work on older models past 1993. It will not work on models that require a 38 pin connector such as the E 320 and CLK 430. In these models it can only read the ECU (check engine light). You also want to skip MB i980 which can only do ECU and SRS / Airbag diagnostic.