Thanks for all of you respected customer to using Kukai SEC-E9 Automatic Key Duplicate Machine, for any questions during experience our product and service, you can contact our service team on Monday to Friday GMT +8
To start, please prepare a USB flash disk between 2G to 8G for E9 upgrade. The specification is 2.0, not 3.0.
Step 1: Please go our member website (http://user.kkkcut.com/EN/Login.aspx) to enter member login interface. Please input your email address and password to enter login. You will see upgrade information in home page.
Step 2: Turn off your antivirus software, download the upgrade file named your serial number to your USB flash disk. (Tips: Be sure to turn off antivirus software to prevent our service pack be dameged by the antivirus software)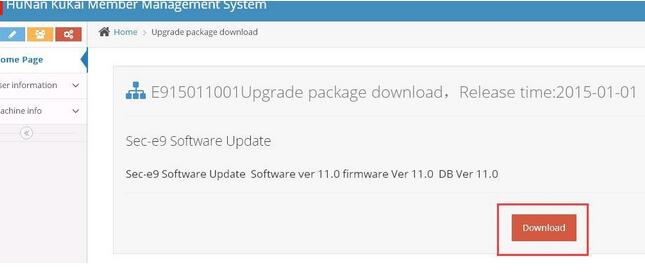 Step 3: Put the mouse cursor on the upgrade file, click the the right mouse button and choose unzip to current file. You will get a folder named "AutoUpdate". Please make sure the folder is in your USB flash disk. In this way, your USB flash disk is ready for upgrade.
Note: the unzipped upgrade folder should be in the root directory of your USB flash disk.
Step 4: Turn on your E9 to enter the Home Page, and wait for 15 seconds.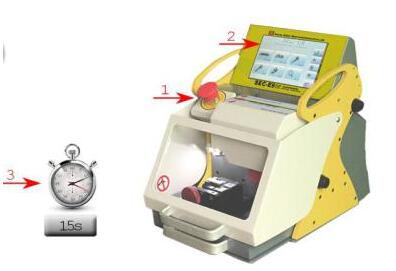 Step 5: Plug the USB flash disk with "AutoUpdate" folder into one of rectangle USB connnectors to back of your E9, and wait for 15 seconds.
How to insert USB disk into Machine
waiting for 15 seconds
Step 6: Press the botton "Setup" on home page to enter setup interface, press the botton "Update" and click "start upgrade". Then it will upgrade automatically.

How to start upgrade on Key Programmer SEC-E9 Machine
Tip①   As there are large new added key data to update, it will take 4 to 5 minutes . Please kindly be patient even if you find the progress bar doesn't move.
Tip②   Please do not cut off power source during upgrade, or it will cause upgrade failure, and the machine needs be sent back to factory for repair possibly.
Note : The upgrate process is fully automated, you don't need to do anything, please wait for the upgrate process done.
Step 7: After upgrade, the screen will show "Finishing update. Please wait…"  When E9 enter the Home page, you can pull USB flask disk out.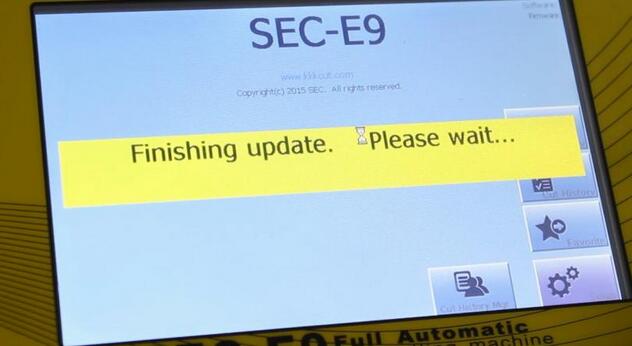 Now upgrade is finished.