Let's talk about what I know about XTOOL PS90, Foxwell GT80 plus, Autel MS908P, Launch X431 V 8″. What special features, what they can do, is it good investment etc.
1.The reason to vote Xtool PS90:

OK list:
– In English or German, it's really great and there are no problems with it.
– I am using xtool ps90 is ok but the translation is poor even. Counts do the things that have a list of memory programmer works generally recommend.
– As for the PS90, I can update only in Polish and English.
I made injection programming in my Espace (2012) and everything went quickly and smoothly.
– In the VAG group in previous softkeys, it was possible to enter the option of byte options and program everything literally (as in VCDS).
– Generally, shortly after the purchase, the PS90 performed beautifully with the first versions of the softs.
– Ford quick reset is done, Nissan 20digit,Hyundai,Kia bypass are working.
– ps90 reset toyota new immobilisers using h-type chips incase all keys are lost, no 16 minute wait.
The claimed Xtool PS90 vehicle coverage
Fail list:
In Jaguar XJL (2014) I tried to calibrate the air suspension, unfortunately without success. (I did it with the device for 127PLN in 2 minutes).
Xtool PS90 Update:
Frequently free update on www.xtooltech.com, click on "Service & Support", then "Update Notice".
PS80 VS PS90:
PS80 (8inch tablet no wifi but all function) PS90 (10inch tablet with wifi and all function).
Now, Xtool also sell PS90 to China agent like www.obd2tool.com.
PS90 Vs Xtool X100 pad2:
I was told by a UK selkercthst the x100 pro pad 2 only covers 4 diagnostic systems whereas the ps90 covers more.
XTOOL X100 PAD2 function coverage: Eeprom, mileage, immobizier, obd2 scanner, and more
2.The reason to vote Autel ms908p: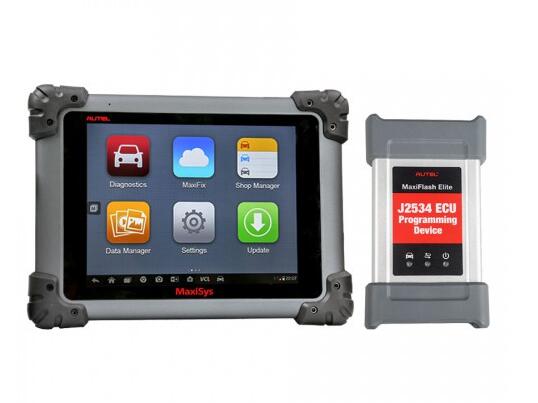 In any case, if the price difference is small, I would prefer Autel, bigger company and support, etc.
Autel Maxisys Pro MS908P reviews:
Quick processor speed and boot-up time:
It doesn't seem to make a difference what model of car I hook it up to
The MaxiSYS (MS908) is the fastest (scan) tool I've ever used."
It saves us time on every job we use it on with its quick boot-up time, ability to look at live data and ability to use bi-directional controls while not being bound by a cord.
Easy to use because of the manual included:
The MS908 system comes with the manual, which was loaded onto a CD. So it's easy to use, there is little need for the manual.
It also included 12V and 120V chargers, a USB cable, non-OBD adapters, a strap/handle and a screen cleaning cloth.
According to both reviewers, the MS908 is easy to use. Even right out of the box, minimal setup was involved.
MS908 system good at update:
Once the scan tool arrived in the shop, the only i need to do is to register the device on Autel's website in order to perform updates. If you choose to not update it, you can use it out of the box within five minutes.
Autel is really good about updating their tools. It's a tool to check for updates like once a week, because as soon as Autel comes up with solutions, they put them on the internet for our users.It is kind of cumbersome to pick and choose the updates through the Autel Scanner, without having to hook it up to a computer, as the tool is fully Wi-Fi capable. It would be nice to set a profile of vehicles that you work on, or a sort by vehicles that you need…available updates on all vehicle makes and models, including European vehicles not serviced in the U.S.
I've updated mine on the road. It saves me a ton of time.
Advanced & function-able:
This MS908 offers 100-percent access on the anti-theft security systems, it allows me to send reports via Wi-Fi to another computer, it comes pre-loaded with direct links to repair info (AllData, Identifix, Mitchell 1, iATN, etc.) and that it stores vehicle histories and complete customer history, which can be retrieved through VIN auto-identification.
And I have used the tool for many advanced functions, which include performing diagnostics and resets on many vehicle makes and models and even programming keys. Have used a lot of OE scan tools before. Autel lays out data the same way OE scan tools are laid out. I am familiar with this setup logic, that if technicians are not familiar with a factory menu layout, this may be difficult for some users.
Perfect in auto key programming/module coding:
I used Autel MS908to program keys on several vehicle makes including Ford, Dodge, Nissan and VW. And also used it to diagnose a faulty PCM in a 2010 Dodge Ram and faulty headlight modules on 11 5 Series BMWs. After replacing the new module, it had to be coded and he also had to run reference for the adaptive headlights. The MaxiSYS performed flawlessly.
More……
Comparison table: Autel MS908S Pro Vs MS908P VS MS908
Autel MaxiDiag MD808 review
Autel Maxicom MK808TS review
3.The reason to vote Launch X431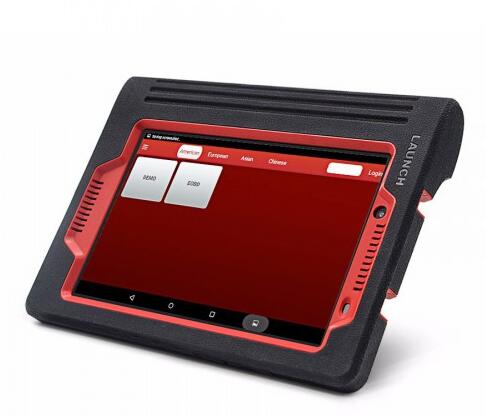 The price of all the same is still heard that the launch is cool and also at a similar price.
Launch X431 V 8″ tablet scanner for all makes should be a good investment. It can do more but sells as cheap as $759.
All what you want to know about Launch X431 V 8″ tablet scanner is here
incl. vehicle coverage, update, how to operate, comparison with other similar scanners.
In conclusion:
All of the above universal diagnostic scan tools are worth to own. But it doesn't include all, any more tools you are using and would like to recommend, please email at: Sales@obd2tool.com telling your test reports and advice.