Autel MaxiSYS MS908 vs Autel Maxisys Pro MS908P vs Autel Maxisys Elite Comparison Chart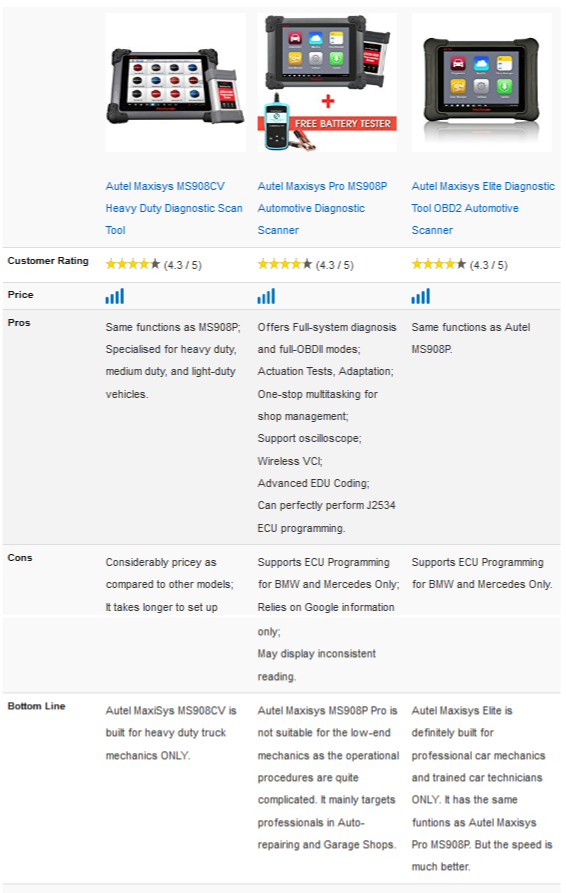 When you need to read very clear diagnostic information in one interface then you can settle on this incredible Autel Scanner Maxisys Pro MS908P Automotive Diagnostic Scanner with a 9.7''super multi-touch screen.
And Autel Maxisys Elite Diagnostic Tool is one of the most advanced diagnostic tools for mechanics as well as professional DIY. It is based on an NVIDIA's Tegra processor which is the world number one fastest mobile processor.