Porsche Piwis Tester II V18.10 is the newest generation diagnostic tool for Porsche cars. New Tester II with original Samtec Chip and latest software v18.01 to support firmware updating and compatibility 2017 Porsche cars. Currently,there are two types of V18.10 Samtec Piwis Tester II available in the marketplace,one is Samtec Tester II Diagnostic Tool,the other one was WIFI Samtec Piwis Tester II V18.10 . And just as the name suggested, the only different between these two types lies in whether there has wifi diagnosis supporting. And now,both Piwis Tester II by Samtec and WIFI Piwis Tester II are full in stock at Obd2tool.com with great price.
And  following is a PIWIS II WIFI User Manual to give users a step by steps guide on how to set WIFI function for Piwis Tester II V18.10 For Porsche,hope it will be useful.
Things you need to know about Samtec Piwis Tester II WIFI
1.The pacakge comes with a HDD.
2.Porsche Piwis Tester 2 for Porsche OEM Wireless Solution Released! The wifi solution is 100% OEM as dealership ones, you can choose both USB (LAN) connection and Wireless (WLAN) function, also the wifi signal is really strong.
3.You will get One year free maintenance and free updating ,but  Long-term technical support
4.Only use IP addresses approved for local operation (e.g. 192.168.x.x) in the local wLAN/LAN
WIFI Samtec PIWIS II Setting Guide
Step 1 : need connect the USB cable to laptop, then setting in [VCI Config] by inputing the SSID and Password of router.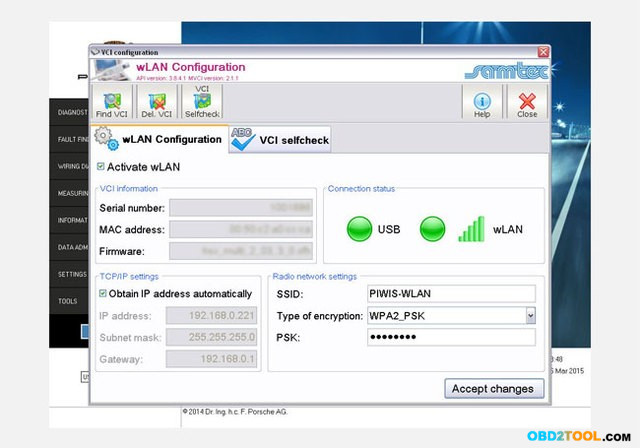 Step 2 : After configuration ,pls remove USB connection from your PC.
Step 3 : Install Samtec Piwis Tester II V18.10 Software and follow the system guide to enter Piwis Tester II V18.10 Software home menu like pix show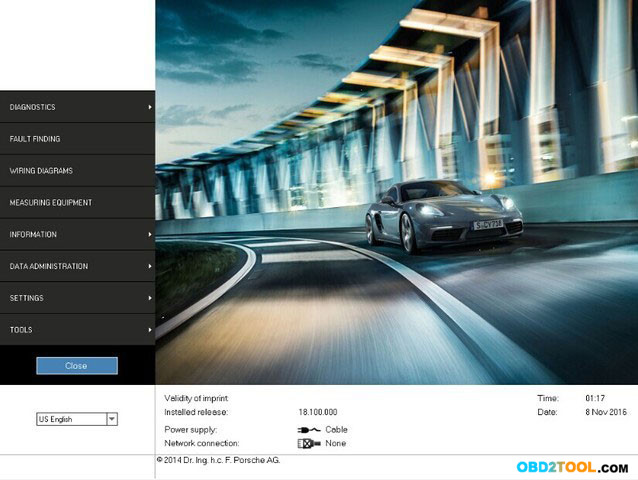 Step 4 : Then you can choose operation to programmer or diagnostic for your Porsche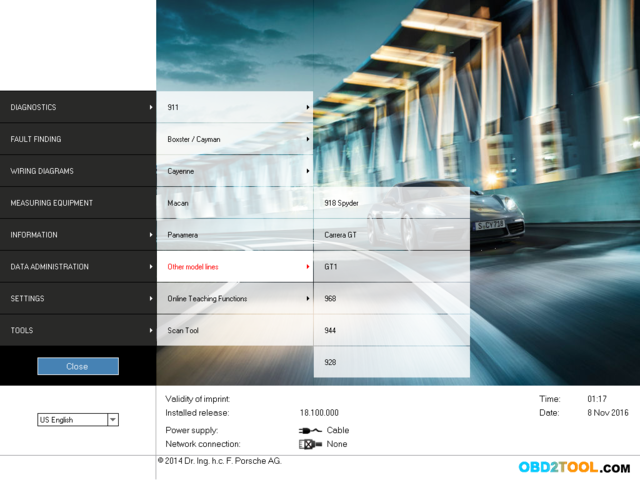 Step 5 : After finish diagnostic, please quit the connection, and quit to the homepage of the automotive diagnostic equipment, then shut off the laptop in correct way(DO NOT Press Power Button, otherwise the system will be damaged)