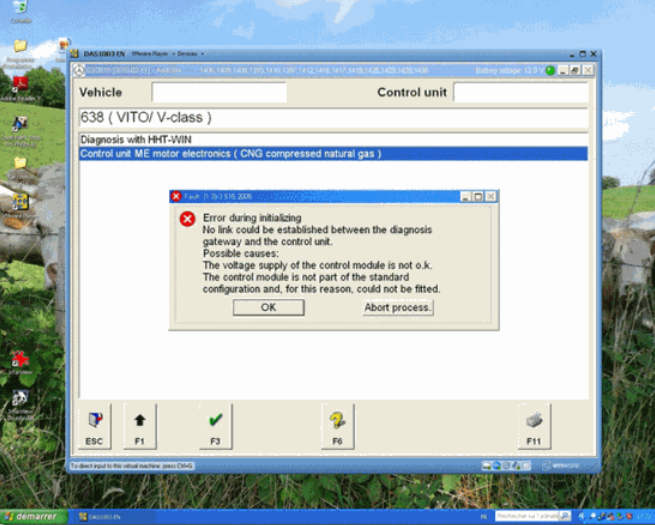 Benz Diagnostic tool Mb Star C3 realizes all the functions of official factory BENZ Star 2000: reading out and erasing trouble code; reading the real-time data of sensor and actuator, coding and programming
It have good market for old benz cars and trucks . But when setup Mercedes Benz MB star c3, some one will met the issues "Error during initializing, no link could be established between the diagnosis gateway and the control unit" as the bellowing picture :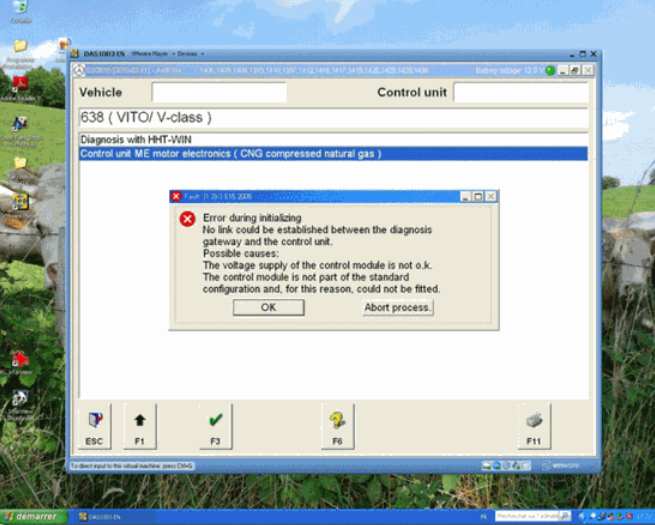 Our engineer team have made a solution that is to check whether you set right COM Port. If you buy star C3 from Obd2tool.com , please set the COM Port with the steps as follows:
Step 1 : right click "my computer", and then click "Properties".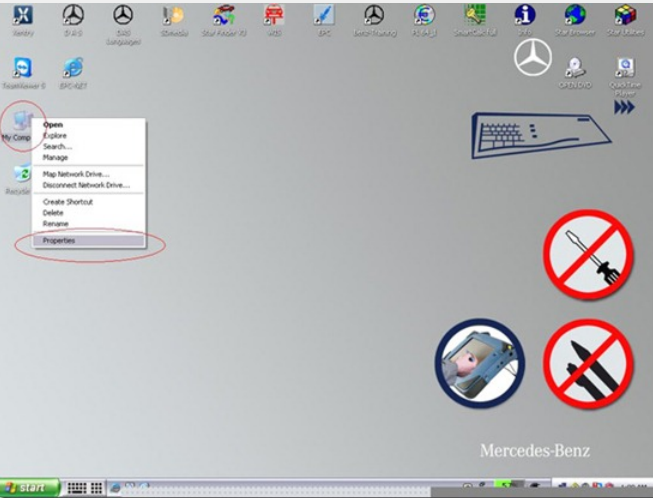 Step 2: Under the "System Properties", first click "Hardware"and then click "Device Manager".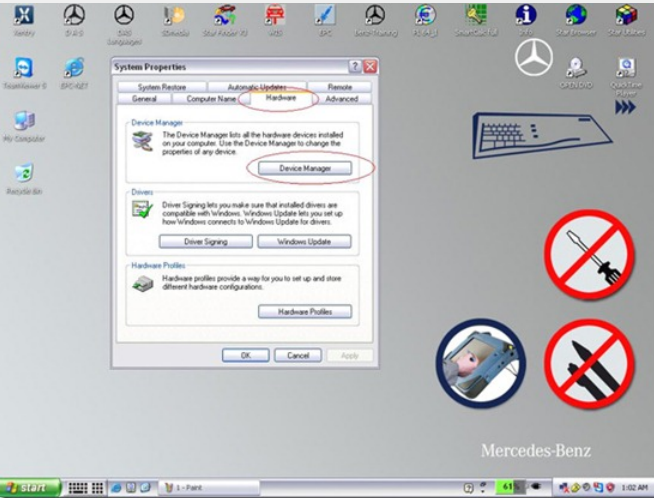 Step 3: under Device Manager, click Communication Port (COM2), open the Communication Port (COM2) Properties, then click "Port settings", please be sure "bits per second :115200, then click "Advanced", under the "Advanced settings for COM2", please be sure the COM Port Number is "COM2"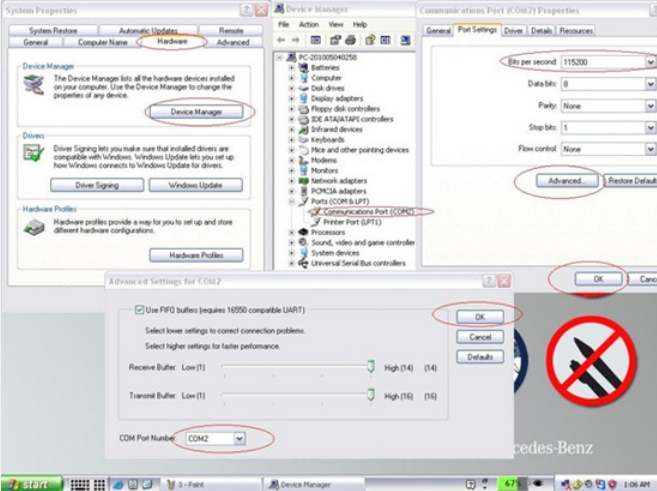 Step 4: your Mb star C3 is ready to work.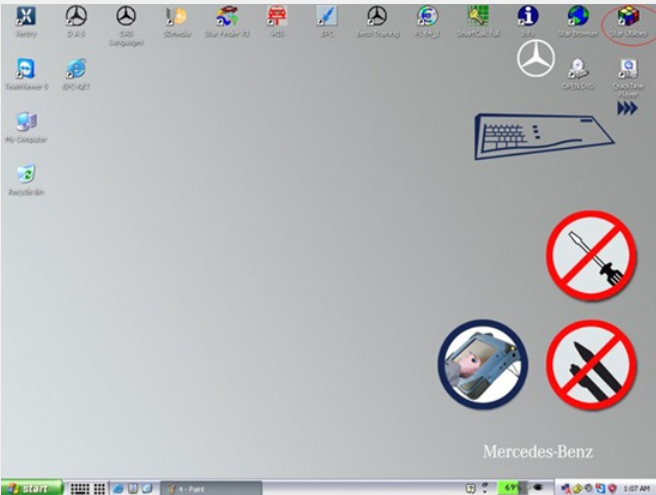 More request of benz diagnostic tools , welcome to check our website
www.cnautotool.com directly