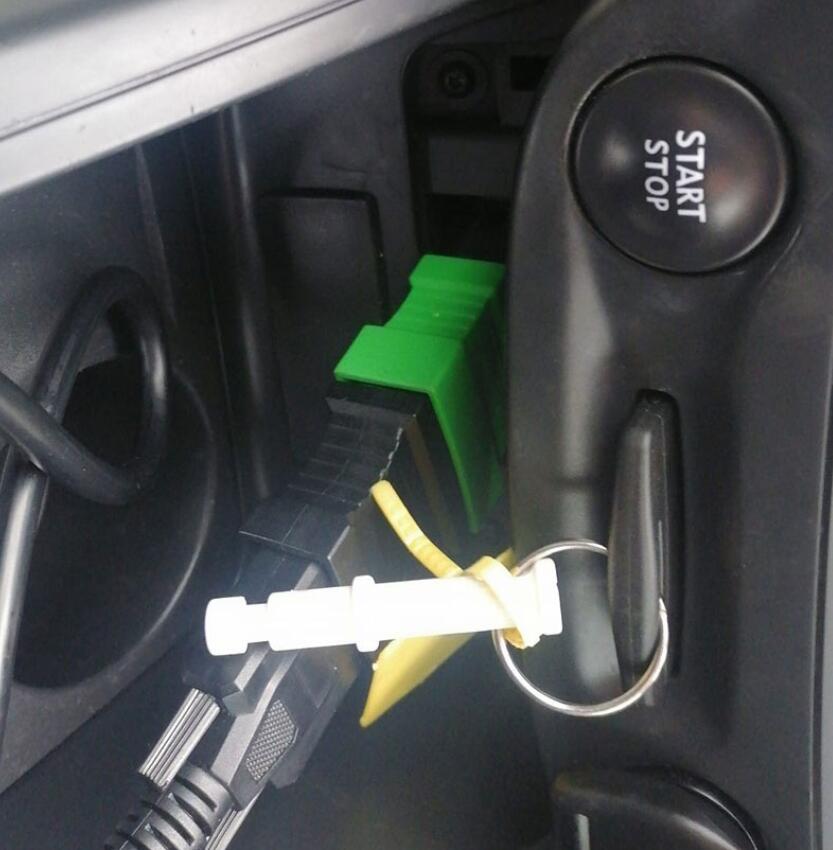 As we know all programming 4A keys for renault clio v and captur are not stable with all tools, im508, im608, obdstar, Lonsdor and sometimes UCH crashes and dealer UCH may cost about 1000 Euro. Is it safe to do all keys lost via OBD?  How to retrieve PIN if bricks UCH (BCM)?
OBDSTAR X300 DP PLUS/X300 Pro4
As long as obdstar server is working everything is fine. Obdstar has done Renault flawlessly. Renault AES 4A smart key no worries including all keys lost. Just as a precaution, put a stabilized power supply or put the clamps on another car to start, during programming, in order to avoid breaking the Uch (BCM).
Don't forget to use the green adapter, which will allow you to precode the new map.
Check OBDSTAR Renault AKL Test Report
The latest version 31.08 server stops working. Obdstar with the new updates, Renault vehicles from 2015 onwards will not working properly. Because when obdstar retrieves the Pin code on the server, it virginizes the HFM, and if the server does not work, you can no longer reprogram a new map, map you find yourself with a blank HFM, and impossible to reprogram a car.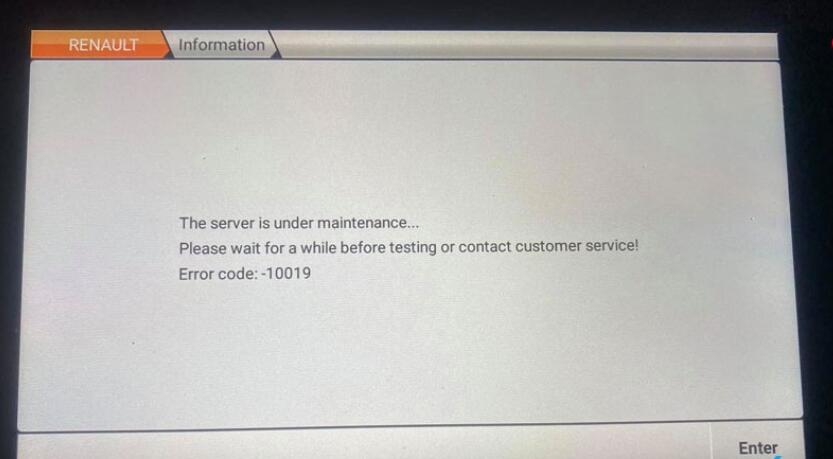 IM508/Im608 used to work no issue with clio 4 and Captur. Work perfect and fast! I have made several as well (clio 4 2018 akl, 2015 Clio 4 etc).
In Clio IV, Capture and in dacia with BCM johnson is where there is data loss due to variations in voltage, it is best to back up the flash memory at the beginning of the process, the most stable equipment are autel and xtool for Renault.
Xtool x100 pad3 is the best programmer for Renault, id4A. Reed pin 1 minutes safe job, and add key, or all keys lost.   With Renault trafic from 2017, it works well with Xtool pad 3 as well.
Normally using a voltage stabilizer there should be no problem, just first make the memory backup dflash xtool and autel have that option in case something happens you can restore it. Remember to have good internet connection because the calculation is online.
But Autels servers are down either. There is a big problem with recovering the Pin code, when putting the virgin Hfm.
Because then, it is impossible to reprogram the client card and the new card. 2015 Clio 4 new card no luck on OBD, Pulled HRM read dflash get pincode programmed new card in minutes.
He should remove his connection system to the servers, because it's too risky when it doesn't work. Zedfull failed on obd also. The car breaks down and is forced to pull hfm read dflash dump get pincode or go to Renault's to get the PIN code. For repair, you need to retrieve the PIN and ISK code by logging into the HFM and read the HFM Flash.
Or, pick up the code directly from a Renault dealership who wants to give it away with a cash payment.
Is it still possible to read the pin code directly on the HFM?
Yes because the flash inside the HFM is not corrupt.
If HFM's a virgin, but yet you can't retrieve the data from the HFM flash through the OBD socket.
You have to do it on the table, to be able to retrieve the information by welding some wires directly to the HFM, and using Abrites/vvdi prog/orange5, to read and retrieve the data.
*(If your hfm was a virgin you can't get the code back
Virgo = no code nor isk
obdstar is back into programming, it deletes the original cards and does not program.
Reschedule the HFM first.
Check with Renault Ecuador Tool, and it was very virgin (HFM blank) and no card to register.
Then use vvdi prog to recover flash data on hfm.)
Renault Hrm On Table
HFM wiring diagram to vvdi-prog
RENAULT CLIO HFM MOUDLE
Example with Orange Programmer and Renault Ecuador Tool.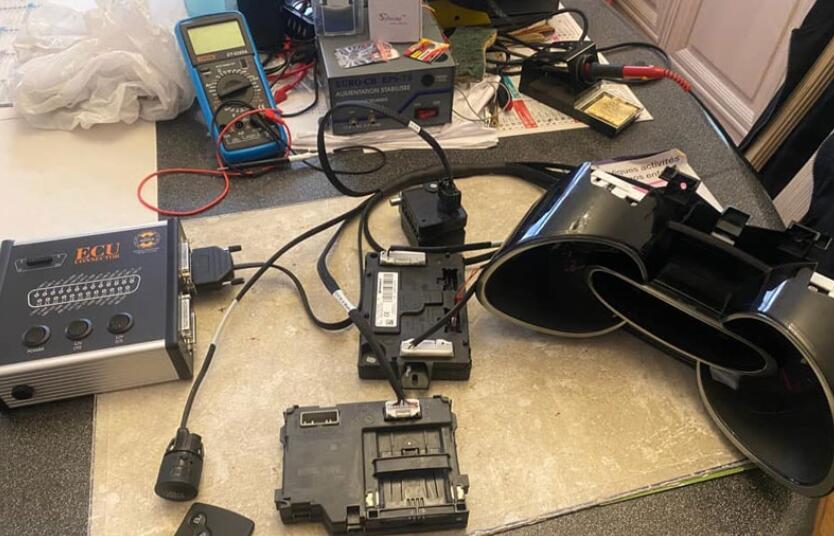 So avoid programming keys and cards that use the AES 4A transponder, otherwise, your vehicle will not start again and the client keys will not work either.
SMOK will do automatic reading, without internet connection (without server), to avoid major problems.  At least with Smok UHDS , you don't need to connect to the internet, so you can do Clio 4 and Captur phase 2 (after 2015) and find yourself with Hfm virgin, because of their Obdstar or Autel servers that are constantly rubbing right now.