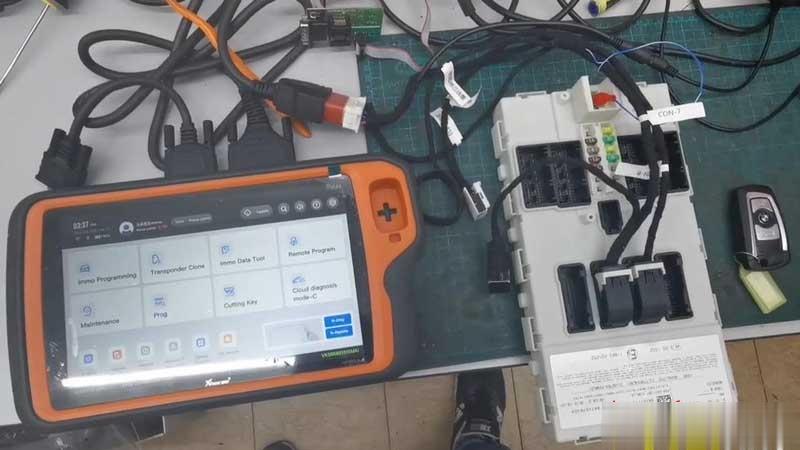 Xhorse VVDI Key Tool Plus supports adding new keys for BMW M4 2017 FEM/BDC system on bench successfully.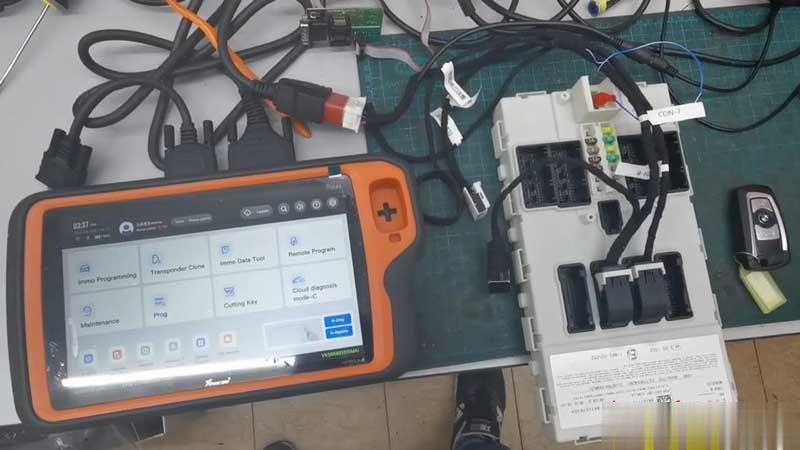 Here is a quick demonstration:
1.  FEM/BDC Programming
Immo programming >> Europe >> BMW >> Select from systems >> FEM/BDC IMMO system >> Key function >> Start programming >> Read key information >> Continue >> Continue >> Programming FEM/BDC system >> Process Wizard mode >> Begin
Reading coding…completed.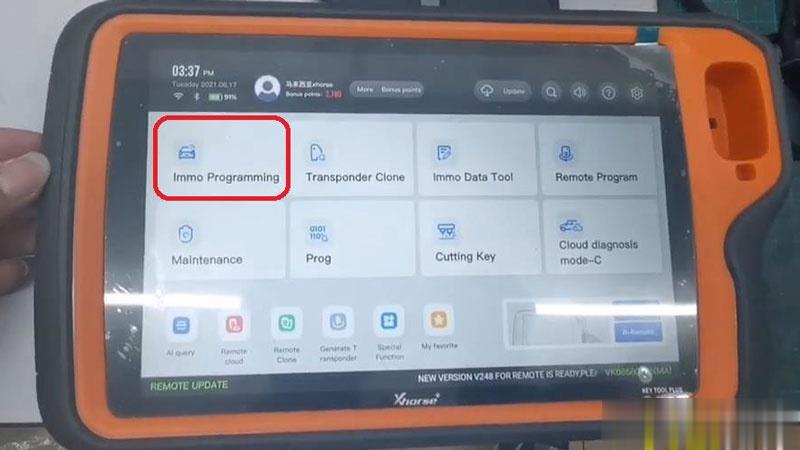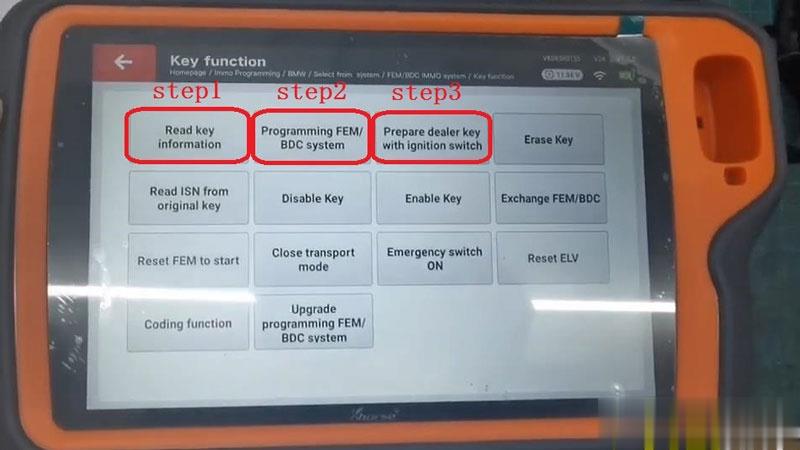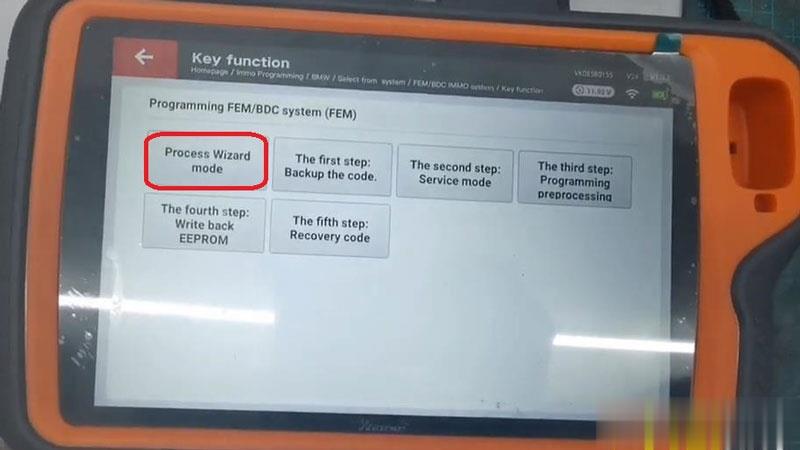 2.  Read & save EEPROM data
Open FEM/BDC module, read EEPROM dump via programmer. Press "OK" to view the 95128/95256 chip position.
Press "Yes" to continue.
Start to read original 95128/95256 EEPROM data.
Please confirm you have completed:
Disconnect FEM/BDC module power;
Disconnect the OBD connection between the VVDI Key Tool Plus and module;
Connect the adapter.
OK >> Read >> Continue
Read successfully.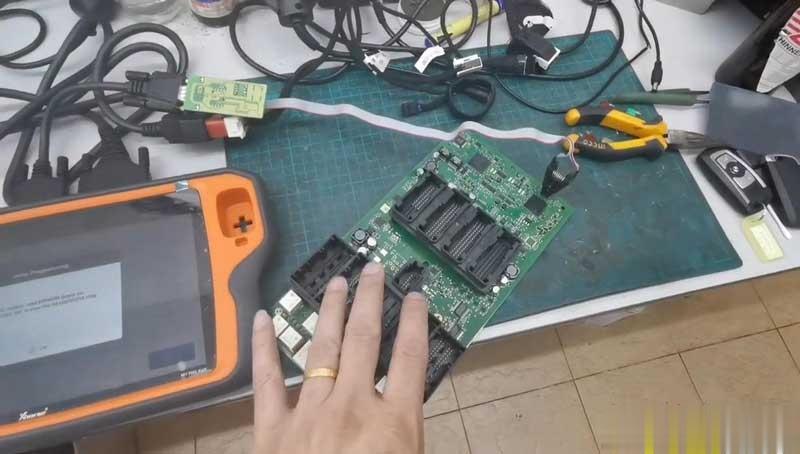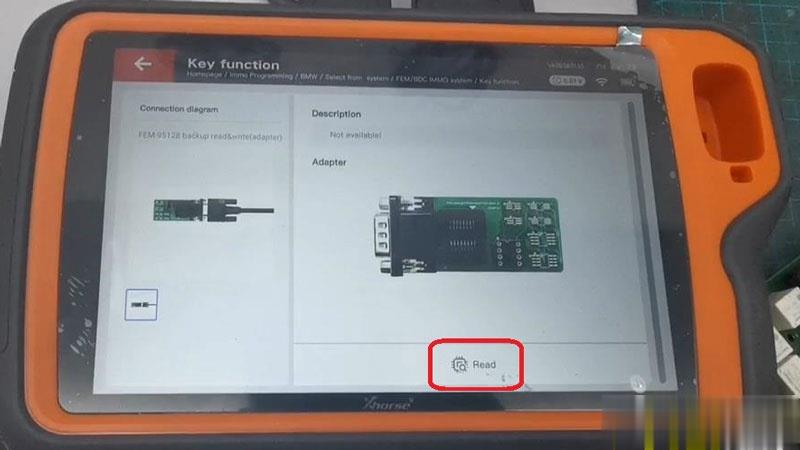 Write EEPROM data
Make sure the adapter is connected properly, press "OK" to start to write service mode EEPROM.
Write >> Continue
Please restore FEM/BDC system, provide +12v and connect OBD, press "Yes".
Open FEM/BDC shell, write the original EEPROM data to 95128/95256 chip, press "Yes".
Start to write back original 95128/95256 EEPROM data.
Please follow the prompts to operate.
Write >> Continue >> OK
Write successfully.
Do you want to verify the write coding? Yes
FEM/BDC programming success, you can make new dealer key from the main window!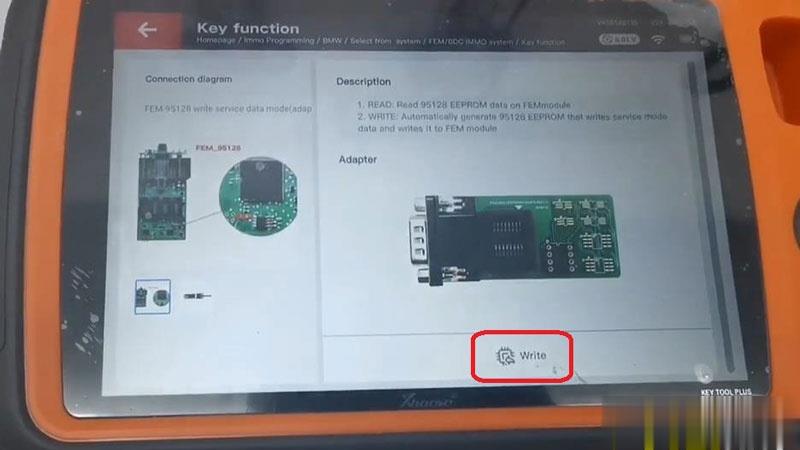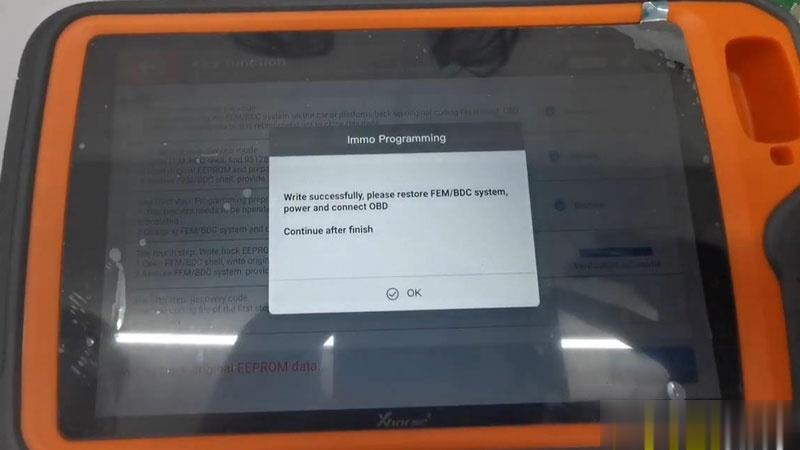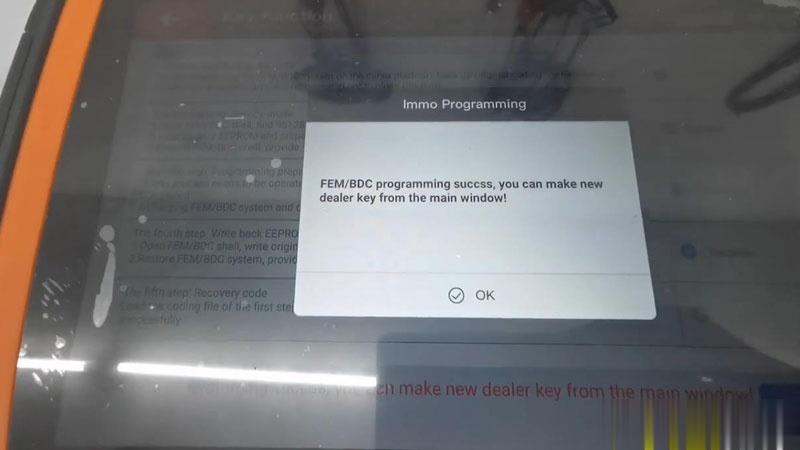 Program New Key
Prepare dealer key with ignition switch >> Select a blank key position: Key 4 >> Have a working key, use this key switch ignition on then click this item
Insert working key to ignition switch.
Record the key information, press "OK".
Insert the new key into ignition or keep the new key close to emergency start position of the vehicle.
Key learn success!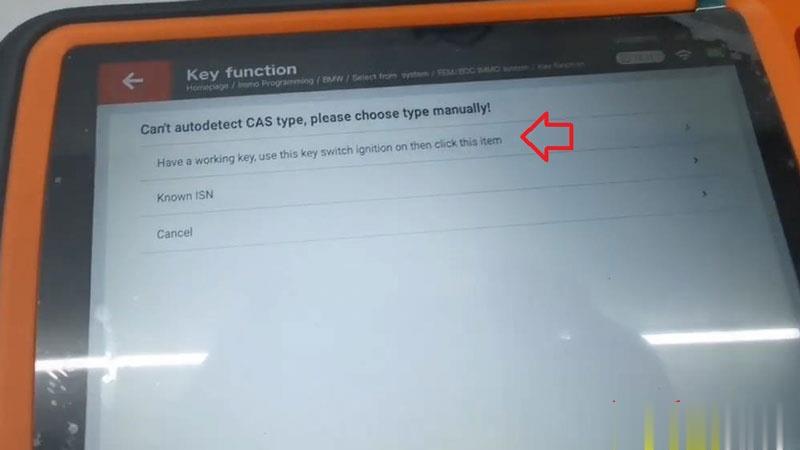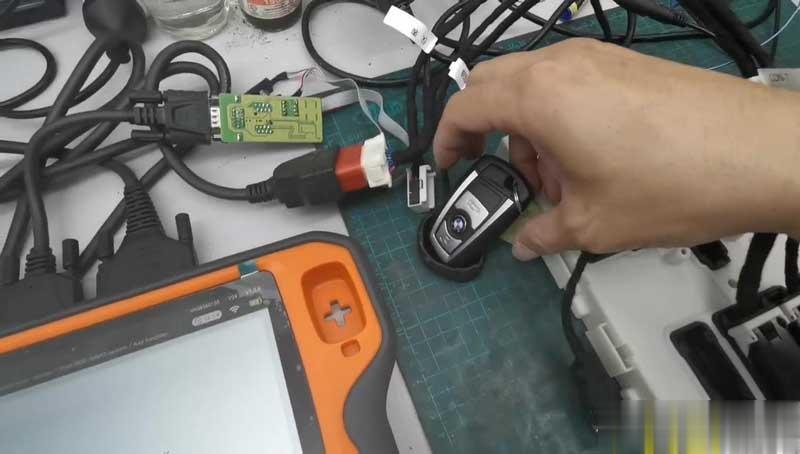 Test Key
Both the original key and new key can start the engine, and the remote are workable.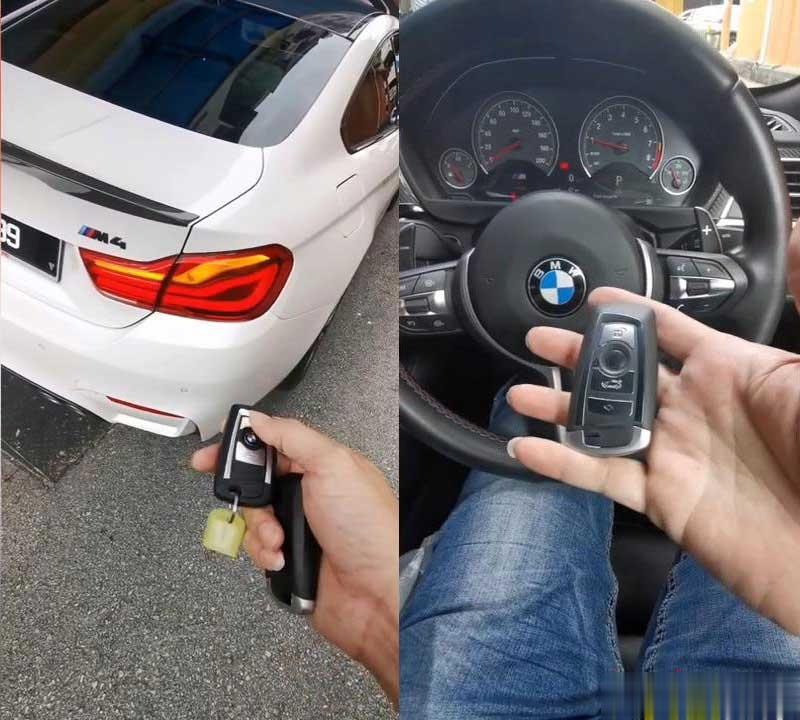 This is using Xhorse Key Tool Plus to program a BMW M4 2017 new key successfully.