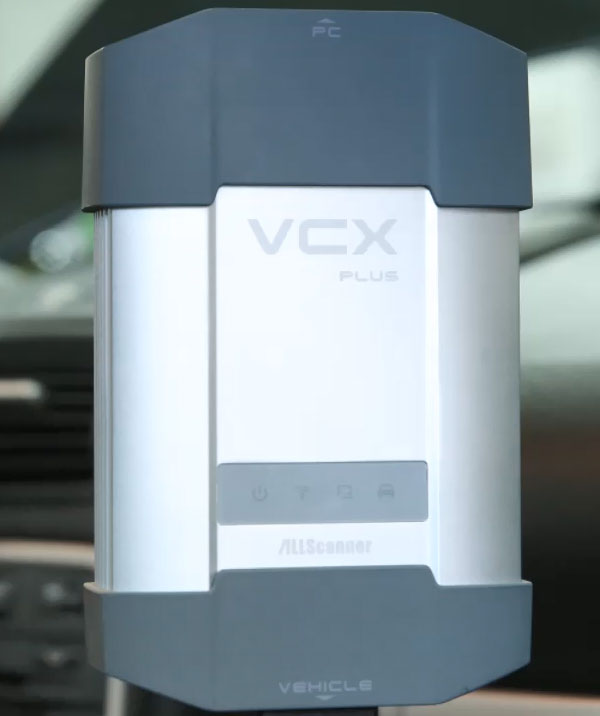 How to export HU05 control module data and program by Vxdiag Benz C6 with DTS Monaco software? Check the step-by-step guide in this post.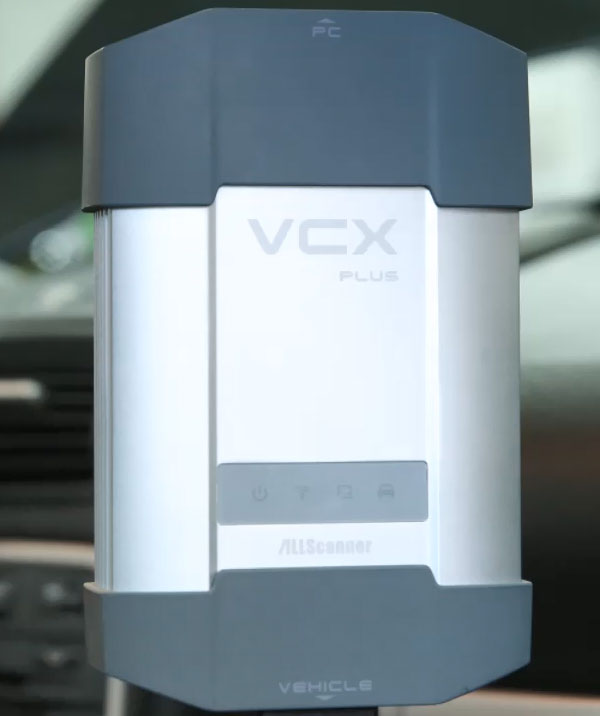 Connect Star C6 with the vehicle
Run DTS Monaco software
HU5 Ethernet option cannot be found in the [Diagnostic Services] option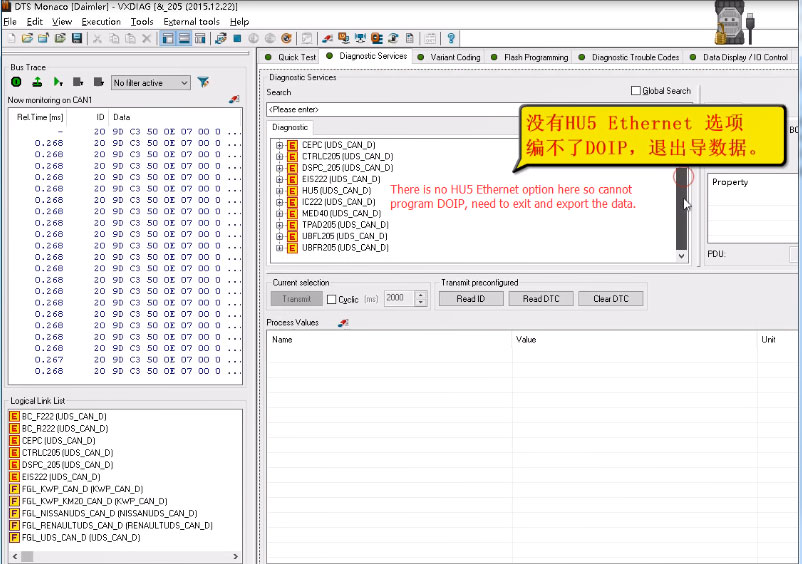 So exit the software to export the data
Click on [Administrate and manage DTS projects]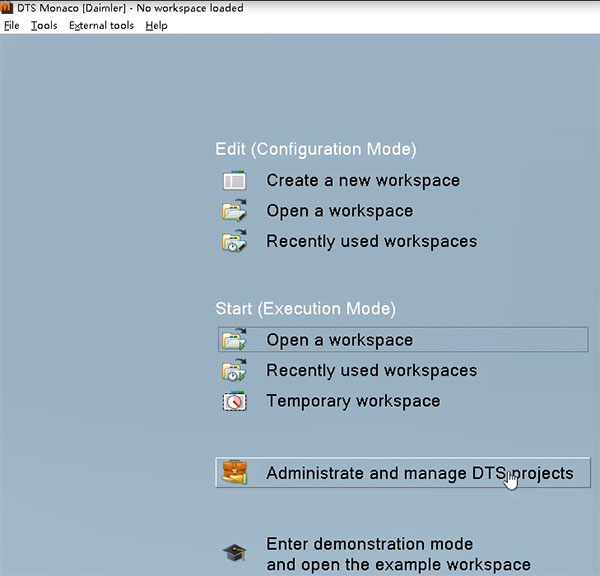 In the [System Configurator] menu, click on [System settings]-> Interfaces]
Check whether the options are correct in [ISO_DOIP_SMR (MVCI_DAIMLER_DOIP_Collection)], [Physical links], [VCI_SMR (MODULE_TYPE_ID_MTS6532)] and [Physical links]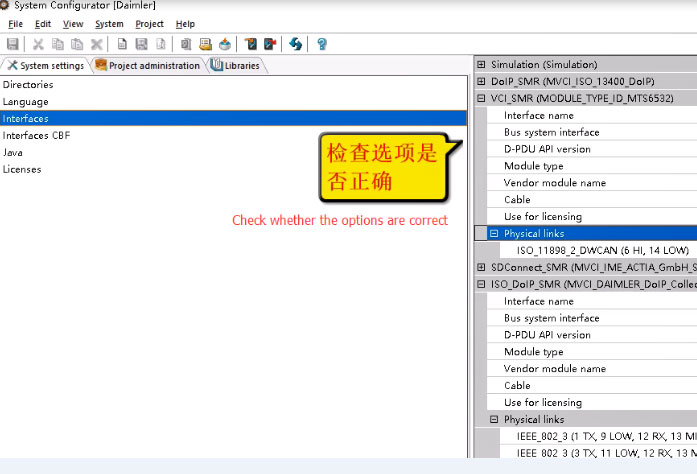 Then go to Xentry Diagnosis application location
Path: Benz (C:)-> Program Files (x86)-> Mercedes-Benz-> Xentry-> Kontexte-> ODXProjekte-> PKW_COMMON-> dbr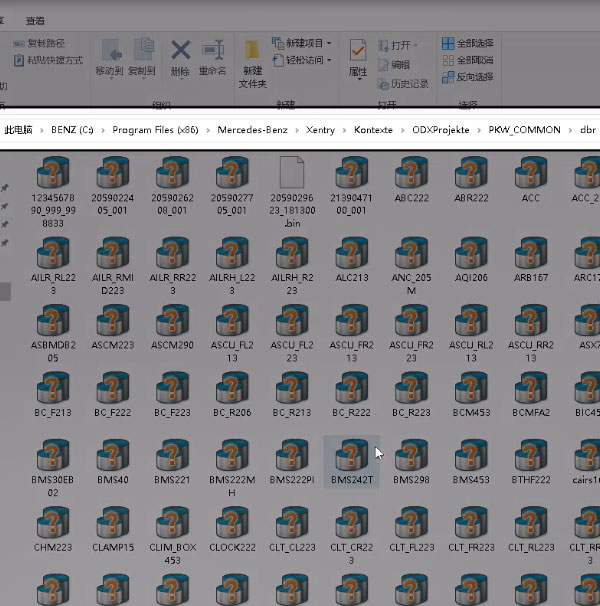 Copy all the related HU5 control module data and paste to [205 DTS DOIP] file
Open [Temporary workspace]
Select all HU5 module data
Then click on [Open]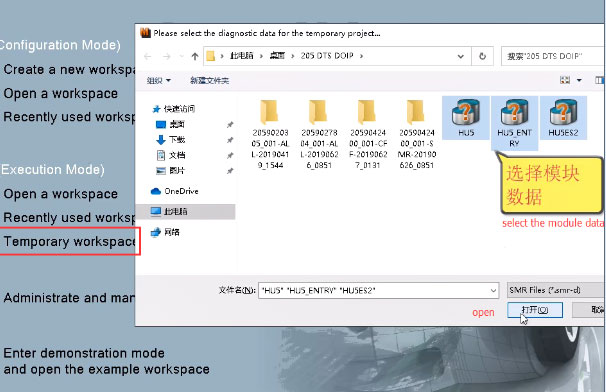 Select [MBCar_MBVan_SMR_DiagnosticCVAN_V_02_02]
And then click on [Finish]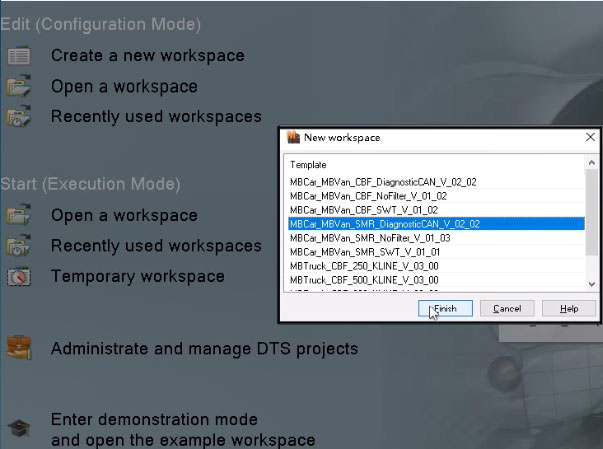 Click on the switch icon
If the Execute broadcast notice pops up with the words "Broadcast might not be supported by the currently activated interfaces" as below, just click on "OK"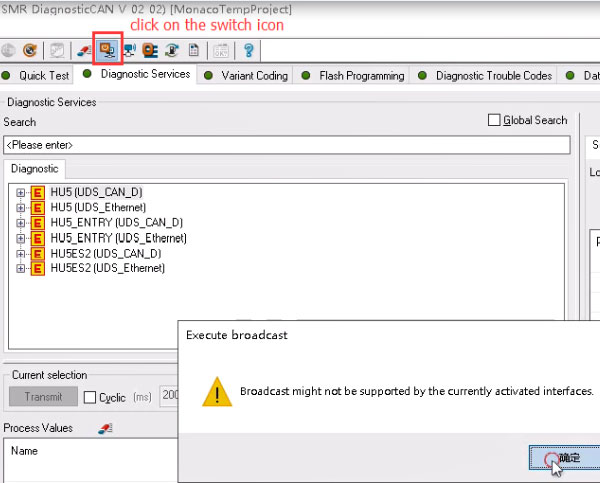 Select [HU5 (UDS_Ethernet)] option to view the software number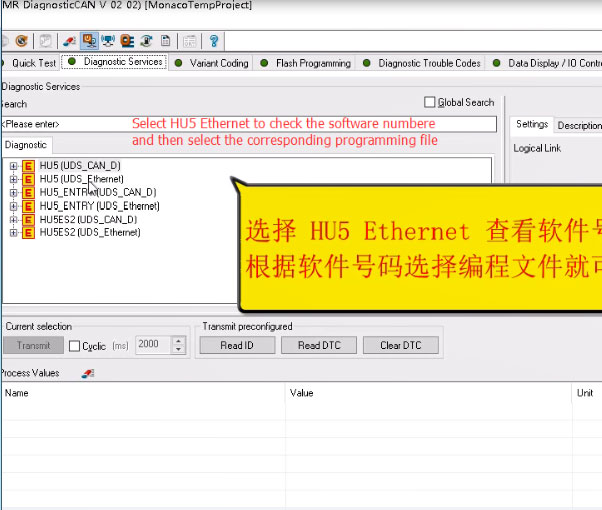 Then select [HU5 (UDS_Ethernet). HU5_HU5_Bootloader]-> [Flash Programming]-> [Temporarily add flash data]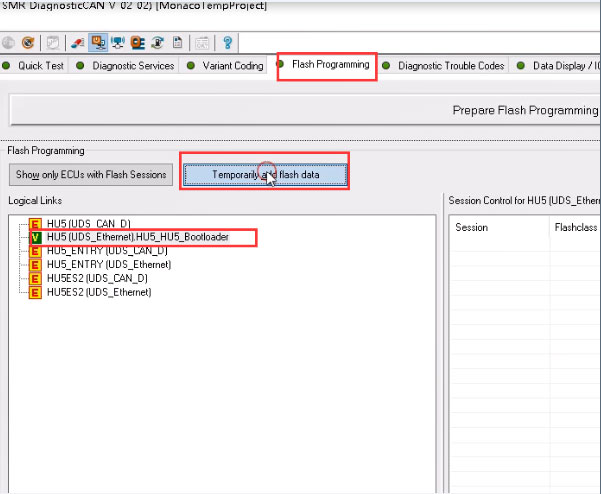 Select the related flash files and open as below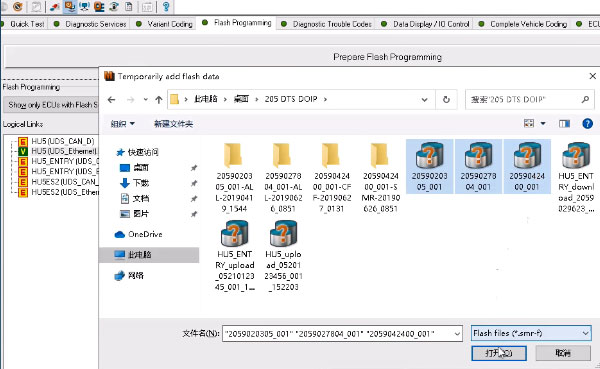 Tick all the sessions and click on [DiagnosticService]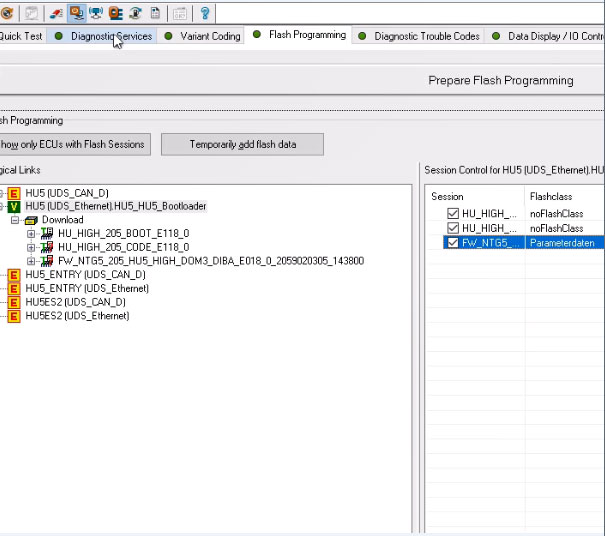 Click on [Read ID] to confirm the software number again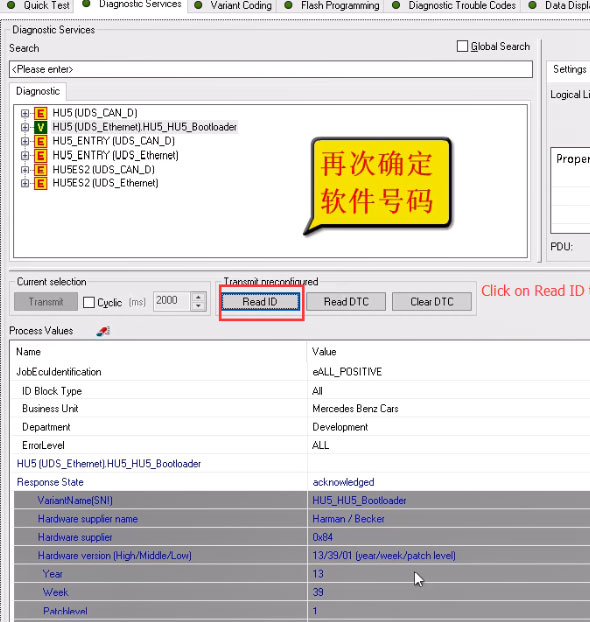 Switch to [Flash Programming] menu
Click [Stop] to program and refresh ECU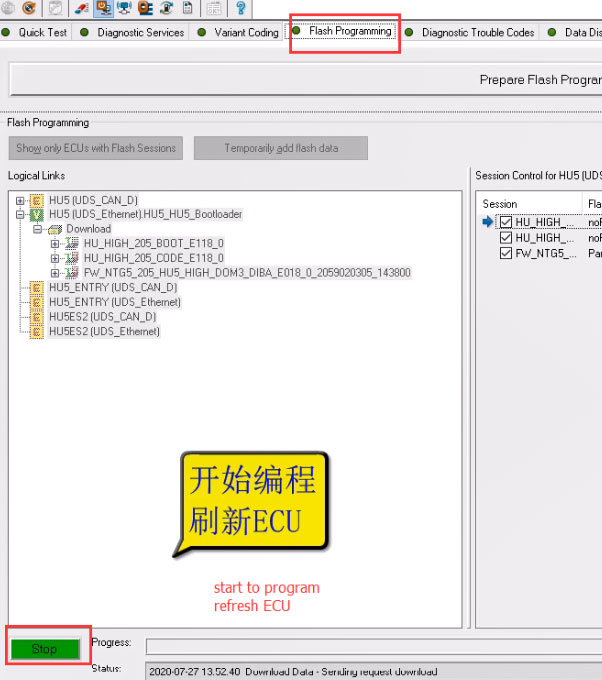 Operate it until the programming process is completed
Done!