Free download SVCI 2020 (FVDI) abrites commander software:
https://mega.nz/file/Z8hGjQDK#bRwvtuOkROCOl2YP051lN_Lbqozu34tEYt8DiRu6nQs

Version: 2020
Sever: No Need Connect to Server!
Activation: No Need Online Activation!
Time for use: No Time Limitation!
SVCI 2020 installation tips:
Not compatible with D630 laptop.
Copy the software from CD and paste it on your computer to install, if you directly install in the CD, it will fail.
SVCI 2020 software installation
There is only one executable file on the CD-ROM.
Double-click "AbritesCommanderSetup.exe" to start the installation.
Do not plug the USB into the computer during the installation.
After the installation is complete, connect the USB to the computer.
How to use SVCI 2020 Quick Start Software?
SVCI 2020 Quick Launch Software has 42 shortcut icons and SVCI 2019 has 39 shortcut icons. Left-click the icon to launch the corresponding software. Compared to the quick launch of SVCI 2018, the activation dialog is not displayed after clicking the icon.
The last icon is the firmware upgrade program. Click it to start the firmware upgrade program. You must be online to download the latest firmware program. After downloading, click Update to update the firmware program.
After clicking the icon, the dongle program icon will appear in the tray at the bottom right corner of the computer. The dongle program cannot be exited while the software is running.
SVCI 2020 user manual:
After downloading the above mega link, open the "Common" folder, there are many folders named with one car brand, open any of them, you will see the user manual.
SVCI2020 Car List:
Jaguar/ Land Rover v2.6  (-2016)
Suzuki  v1.2  (-2019)
Daihatsu  v1.2 (-2019)
VVDI v1.2.2 (-2015)
VW/Audi/Skoda/Seat v37.0(-2019)
BMW/Mini   v10.5 (-2019)
Mercedes Benz/Smart/MAYBACH  v10.8 (-2019)
Renault/Dacia  v7.4 (-2019)
Peugeot/Citroen  v8.0 (-2019)
Fiat/Lancia/Alfa/FCA  v7.6 (-2019)
Opel/Vauxhall  v7.5 (-2019)
Ford/Mazda  v7.7 (-2019)
Chrysler/Doge/Jeep  v3.4 (-2019)
Toyota/Lexus/ Scion v11.7 (-2019)
Nissan/Infiniti  v5.7 (-2019)
Hyundai/KIA  v4.4 (-2019)
Volvo v6.2 (-2019)
Mitsubishi Motors v3.7 (-2019)
Porsche v7.1 (-2019)
DAF v1.0 (-2019)
Bikes/Snowmobiles/Water scooters v2.0
TagKeyTool  v6.2 (-2015)
How to update the svci 2020 software?
Step 1. Start SVCI 2020 software list, click SVCI 2020 icon down at the bottom.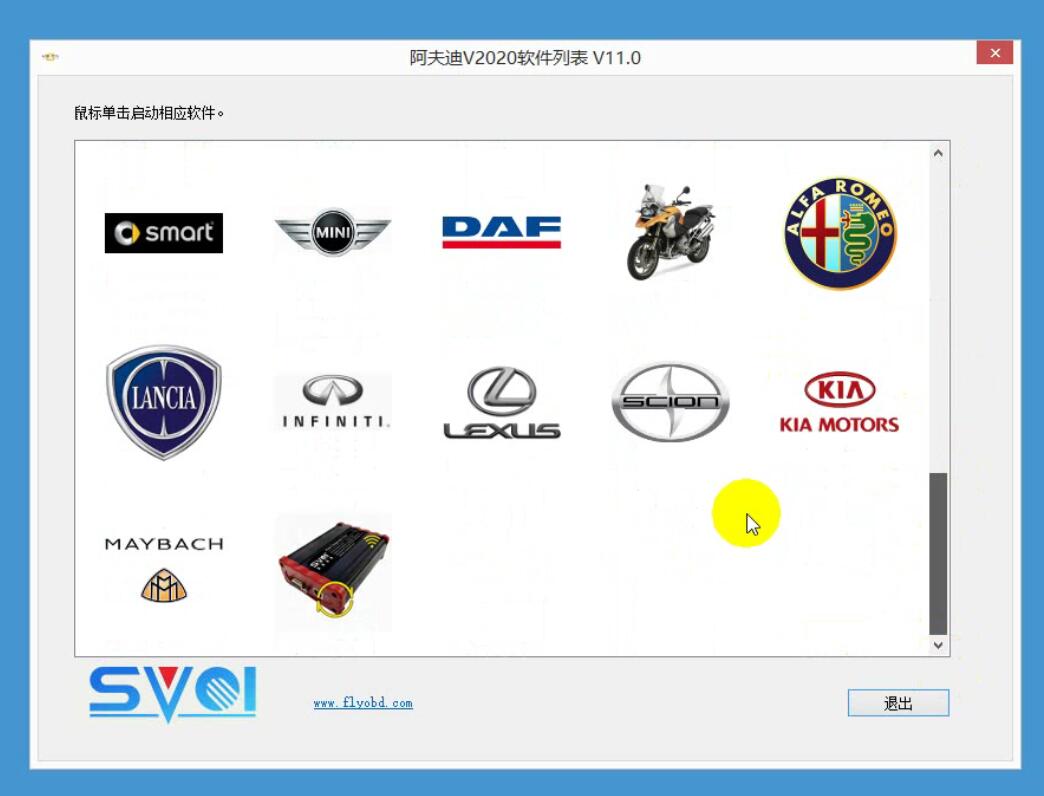 Step 2. Wait until the firmware was downloading from server successfully, click "upgrade".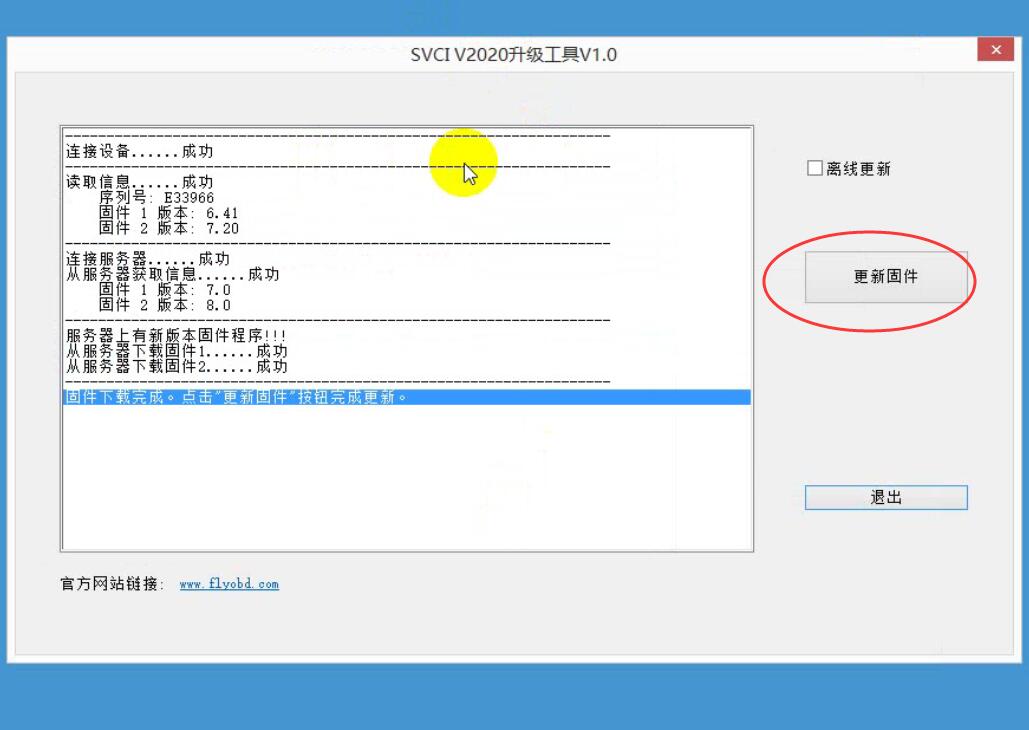 Step 3. Select firmware procedure 2 , click "Start" to update, click "OK" when finished.
Step 4. Select firmware procedure 1, click "Start" to update again, click "OK" when finished.
It says connecting is successful, SVCI 2020 firmware upgrade has been done!
If you want to know more about FVDI ABRITES Commander, please visit our webiste www.obd2tool.com