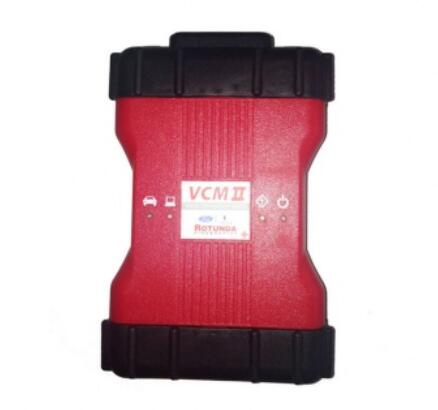 Over the past few years we noticed the clone Ford Ids sellers have been selling a really bad quality clone VCM2, with hacked versions of Ford IDS running on vmware only,
We were unable to find a better IDS software version than V86.02 so we didn't update it until we could find a really good original quality version of the software the VCM2 has also been the same not working on native installation having a blacklisted serial or so badly made the soldering had over lapped and caused a short in the VCM2 circuits.
After almost a year searching around for a good makers of this OBD2 tool, we managed to track down a factory in china that will make these with precision and high quality board exclusively for us, so it can function exactly the same way as the original tool.
Ford Ids running with VCM 2 is in great demand due to high quality of our systems the software is all done in House and built individually for each client the word soon got out on our ids software and the quality of our VCM2, now we just cannot build them fast enough.
Our current IDS comes with V108 and will be updated as the time passes and newer versions of IDS are released, all garages are now aware of the fact, that you need these dealer level tools to fix any car and have comprehensive access to On Board Diagnostics.
New cars are layered with technology so garages have to either invest in OBD tools such as the VCM2 and IDS or their business will no longer be viable.
One of our unique selling points is that we offer 24/7 lifetime Tech support for our systems, reassuring some of our clients while teaching others how to use some of the more advanced features of ford IDS.
we are here to help if you need a free consultation on any of our tools just contact us on the number given on the contact us on www.obd2tool.com