This article show you the solution Launch X431 V 8 inch Software Upgrade Failed
Problem description:
I bought the Launch X431 V 8.0 tablet diagnostic scanner and it arrived yesterday. Today when i try to update X31 V tablet, it display an error "Upgrade failed"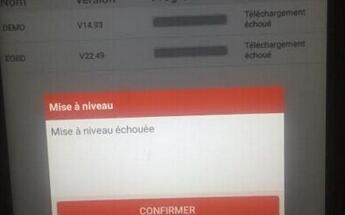 Here is the solution:
That's because you have not registered the scanner.
Please provide the S/N serial number to your dealer and check if you device has been activated.
If not have being activated, you will failed to update Launch X431 V 8 inch software.
Hope it would help you!