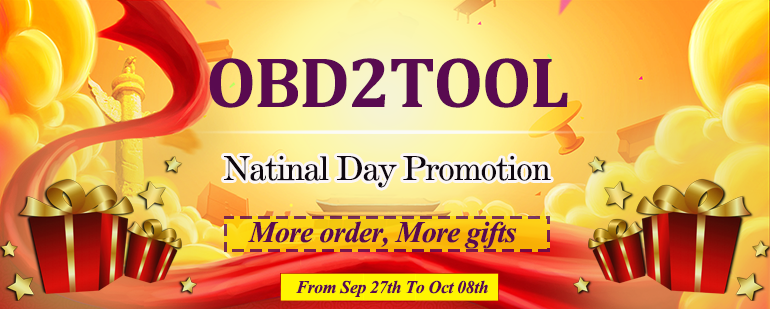 2017 Chinese National Day and Mid-Autumn Festival Holiday Promotion
Dear customers,
To celebrate the Chinese National Day and Mid-Autumn Festival, we will have holiday from Sep 30th – Oct 08th.
If you are interesting in buy any tool, please place an order as soon as possible.
We will arrange shipping for you before our holiday.
We are sorry we can not ship the order during the holidays.  but we will send extra free Gift for each order:
1. Order under 1000USD Get VAG com V15.7
2. Order over 1000USD Get Car and truck OBD2 cdp DS150 professional Diagnostic tools
3. Order over 1500USD Get super VCS
4. Order over 2000USD Get 2014 ALLDATA 10.53 + 2015 Mitchell OnDemand
The gift can adjust according to customer demand.
In addition, we released some special products to thank the old and new customers, Click 2017 Chinese National Day promotion to see more detail.
We may not reply you or arrange the shipment during the holiday .
If you have any request or problem , please send email to sales@obd2tool.com ,  your emails can be received normally , but will be handled after we are back to work .
Sorry for the inconvenience to you & Thanks for your understanding .
OBD2TOOL Team