GM software in the Tech 2 Flash means the most comprehensive diagnostic software available for late model GM vehicles.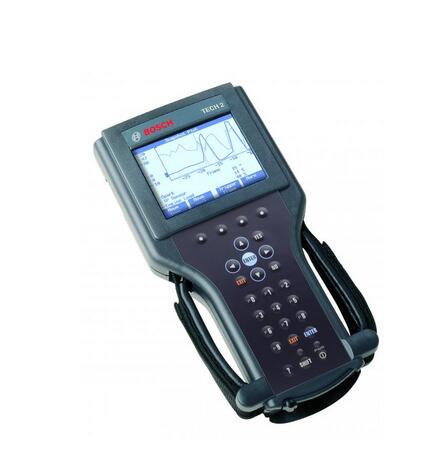 Ability to capture stored DTCs, Freeze Frame, and Failure Record for later review.
Ability to view the status of vehicle diagnostic tests as they run.
Bi-directional The Professional Diagnostic Tool GM 1992-current year software will provide full bi-directional control when performing power train, chassis, and body diagnostics.
Support for on-board diagnostics on all GM systems 1992 thru current year.
Specification:
Microprocessor: 32 bit,16 MHz
Memory: 32 MB flash type II PCMCIA. Type III slot available for future expansion.
Communications: Integral RS232 communication port. Screen: 3.8.8 backlit monochrome with full graphics
capability: 320,40 pixels. Displays up to 9 vehicle parameters at once .
Memory:32 MB flash type II PCMCIA. Type III slot available for future expansion.
Communications:Integral RS232 communication port. Material: Plastic.
Size: Approx.31cm/12.20inch x 16cm/6.29inch x 5cm/1.97inch.
Warm tips:
An industry change in protocol from OBD II to Controller Area Network (CAN) has begun. In order to perform diagnostics on a vehicle that uses the CAN interface;
You will need the Tech 2 Flash and a CAN diagnostic interface module. The module connects between the Tech 2 Flashs diagnostic link cable and the OBD adapter.
Once the module is connected, it can be used on all GM vehicle applications,even those vehicles using other platforms such as OBD I and OBD II.
GM vehicles utilize the CANdi module interface
Package Included:
1 x Obd2 diagnostic tool Tech-2 Flash Tester
1x candi interface
1 x 32 MB PCMCIA Card with OE Applications
1x RS323 self test adapter(We will provide adapter according to delivery country)
1x GM 3000100 HP 5063-3258 MADL IN USA
connector 1x GM 3000101 HP 5063-3290 MADL IN USA connector
1x GM 3000098 VTX 02002955 connector
1x GM 3000099 VTX 02002961 connector
1x GM 3000109 VTX 02002953 connector
1x Light colour connector (pictured)
1x GM 3000097 VTX 02002956 cable
1x GM 3000095 cable
1x Internet cable
1x Ignition cable
1 x RS232 cable and user`s manual
NO Retail Box. Packed Safely in Bubble Bag.