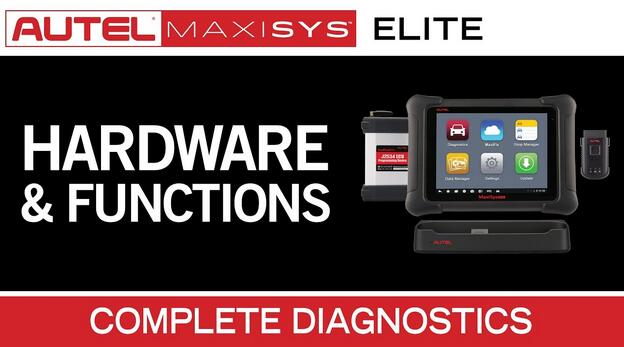 Thinking about trading my modis ultra for an Autel Maxisys Elite. What do you think about that?
Reason being the shop I work at has a Very Edge and with my Modis it's kind of redundant. Sometimes the SO won't do what I need so I'm thinking the Autel might fill some of those holes. And if the Autel won't do it I can use the shop Verus. Plus the updates are cheaper and I'd like to be able to print from the scanner without having to transfer to my computer first.
Review by Moderator:
I'm glad you brought this up, as I've had the exact same thought. I think the Autel would definitely fill some gaps in the Snap-On coverage. The wireless adapter is always nice. The two years of free updates is tempting. :ohmy: That's about $2,000 worth of software on the Snap-On truck, if you're buying every update.
Reply by Platinum Member:
What scanner do you have Tyler? I think I've about talked myself out of switching brands. You really kinda need both. SO seems to have more reliable PIDs and if it lists a test or function, it works. Not always the case with Autel. I'm gonna price it out with AESwave anyway, but I think it's around $3500 but comes with 2 years of updates.
SO rep told me yesterday they had a buy 17.4 and get 18.2 free. I said that's not really a deal is it. He looked at me funny and I said "well 18.2 is about to come out" It comes out in April.lol .
Reply by Moderator:
I have a Modis Ultra, and the shop has an Autel Scan Tool MaxiSys. It's like you said, you really need to have both. :angry: Too many gaps in the SO coverage to rely on it exclusively, and I can't stand how the Autel displays data. :silly: Autel is far better with Euro makes, as well, IMO.
I see the Elite going for around $2400 on OBD2TOOL? On other retailers, anyway. I figure AESwave would be close.
The Modis has 17.2 now, and I'm seriously considering letting it lapse.